The front page of Holland's De Telegraph newspaper has a simple message for The Greeks:
Roughly translated - "Swallow or Return To The Drachma"
*  *  *
It would appear no matter what the outcome of today's meeting, resentment and bitterness across the union will only increase.
*  *  *
However, Eurogroup Chairman Jeroen Dijsselbloem just uttered some "optimistic" tones...
"It's quite complicated, I'm talking to the main players trying to find solutions. It will cost some time but there's still reason for some optimism, but it's very difficult."
and EURUSD shot up in hopeful exuberance...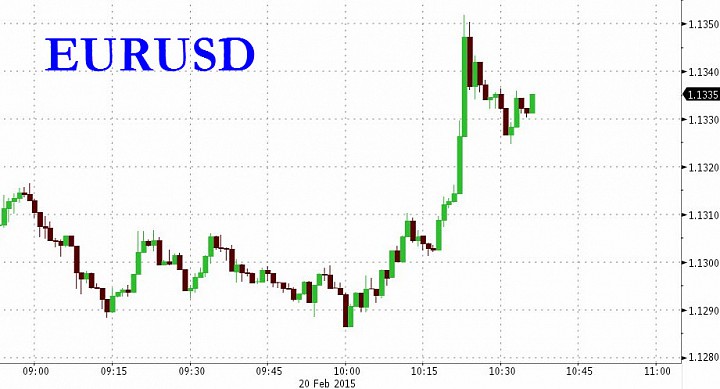 *  *  *