Amira Nature Foods Limited (ANFI) is a provider of branded packaged Indian specialty rice and other products. The company sells its products primarily under the Amira brand name to retailers, as well as food service customers. It offers a portfolio of brands that includes various brands of oils, dairy products, snacks and ready-to-eat meals. It reported earnings on Friday, July 29: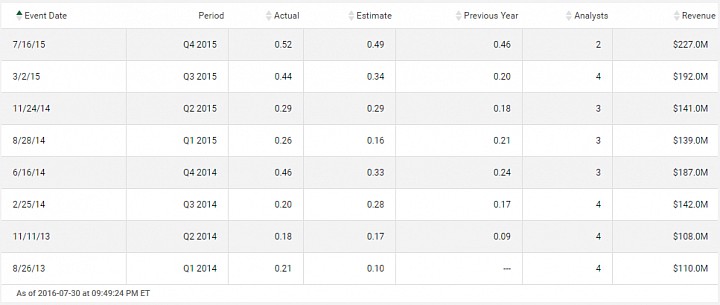 (Source: TD Waterhouse)
As evident from the above, the company beat earnings estimates in 75% of time in the last two years, underperforming or showing in-line results in the rest of time, and has seen substantial volatility in the market price of its stock over the last three months:
<!== INSTRUMENT %% %60% ==!>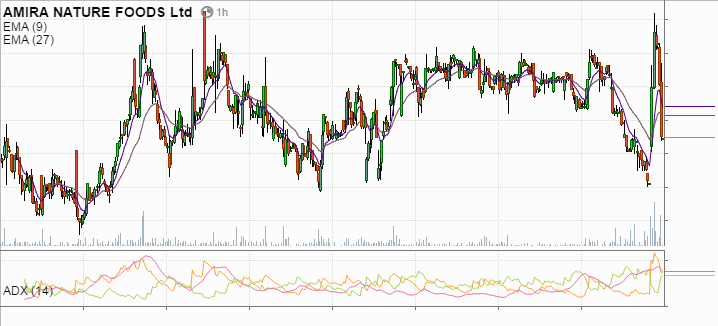 Market data show that the August options are relatively expensive:

(Source: TD Waterhouse)
The monthly straddles (options with a strike price of $7.50) are worth around 16.9% of the current market price of the stock. Historically, the stock has been more volatile than that on a monthly basis over the last year:

(Source: Google Finance. Calculations by author)
As you can see, the stock has had a monthly standard deviation of 33.0% over the last 52 weeks, while the straddle expiring in a bit less than a month has an implied monthly volatility of around 27.8% (calculated based on 15 business days remaining until expiration). I therefore see signs of substantial undervaluation in these options. On the other hand, investors have to remember that Amira Nature Foods is a foreign issuer reporting its 20-F form (annual report) on Monday, August 1. I expect implied volatility to drop substantially after the numbers come out. Hence, the bulk of volatility in the at-the-money options is connected to that. Hence, selling calendar spreads is a good idea from the theoretical standpoint:

(Source: optionsprofitcalculator.com)
The risk-return profile of such trade looks like this: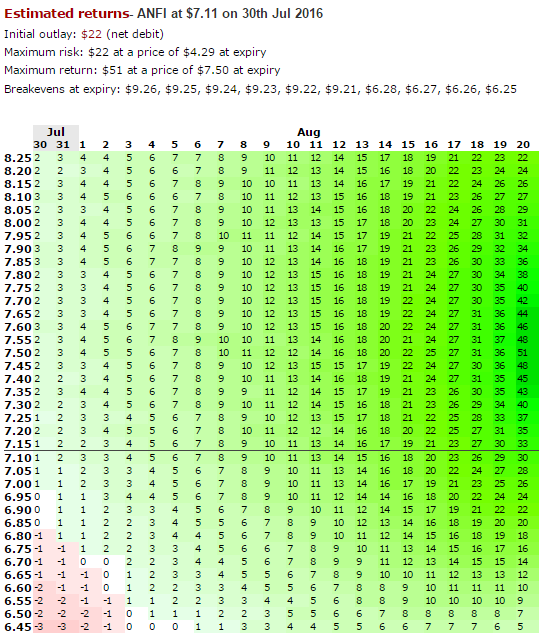 (Source: optionsprofitcalculator.com)
The breakeven price is 12% below the closing share price on Friday. The risk-return ratio of 2.3:1 is pretty attractive for this type of trades
What do you think of this trade?