This battle is one of my favorite business battles in a long time. For a long time, Safaricom dominated the market. In an instance, Airtel changed strategy and created a marketing approach that gained them a significant market share. At first, Safaricom retaliated weakly, and this gave Airtel even more ground on the market. However, Safaricom have done significant changes in their market approach.
Aggressive marketing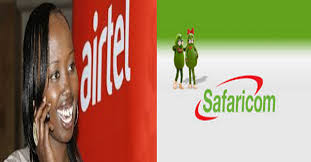 Safaricom realized, at the end of the day they still offer the best services in the market. The problem was; Airtel played smart and made everyone believe that Safaricom was reaping them off. Safaricom decided to put an emphasis on their product marketing instead of the competition with other companies. One of the best marketing strategies is Safaricom creating some pretty impressive TV adverts. These adverts really remind everyone why Safaricom are number one. They didn't major much on marketing their products on these ads but in their evolution and service improvement over the years.
Marketing to retain their market share
Safaricom came to the realization that they have lost some market, especially in the internet delivery. However, this was not their main revenue earner, and they resided on losing it. They have however gone on and improved their mobile money services by offering apps and better rates. On phone call charges, they are offering almost 200% increase in certain amounts used by the customer.
Sponsorships
Sponsorships are a great marketing strategy. Safaricom has endorsed numerous athletes and local musicians. Such people fly the company flag all over the country marketing the brand at many events. Such a move has shown how much Safaricom are in tune with developing the local talent turning them into instant heroes.
Safaricom has suddenly reclaimed their throne as the company of the region. Airtel…. Your move….