US equities have been able to extend their gains from last week.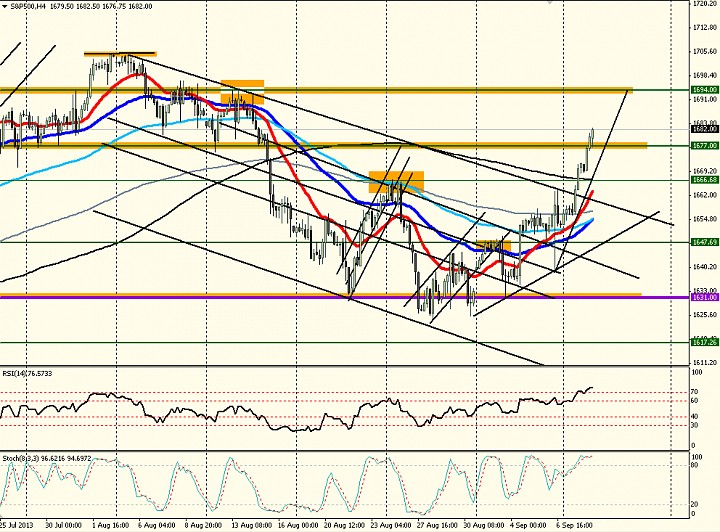 Some technical signals to consider:
The index pushed above its 5-week downward sloping resistance trendline.

It cleared its 200-SMA.
We had a bullish crossover of the 21 and 55 EMA's last week, and the 2 moving averages are starting to widen out, indicating possible new trending conditions.

The index managed to clear horizontal resistance at 1677 (which now becomes our key level of support).
The next target is 1694, with 1700 area above that. 
The risk-on attitude has helped to give risk assets a big boost. In the fx space this means stronger commodity currencies and a weaker JPY.

Can the S&P500 sustain these gains and push higher today and the rest of the week? Or do we see a pullback to support first? That's the million dollar question. As long as support holds though, I am bullish on the prospects here and will be playing it mainly through JPY crosses.
- Nick