Looking for more expert commentary and daily trading ideas? The Benzinga Pro news and data platform has everything you need. Get exclusive, member-only access today with this deal.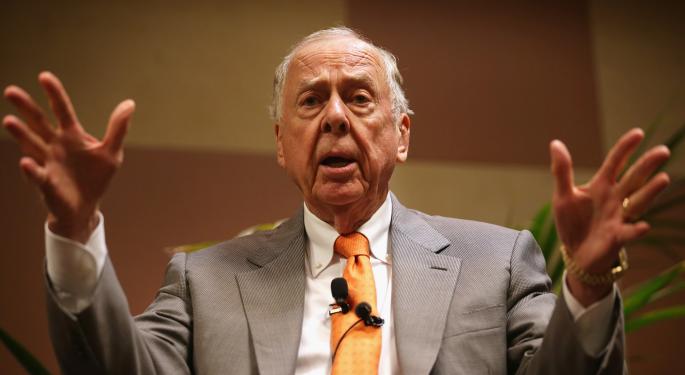 "There is no free market for oil." - T. Boone Pickens
We've Got An Energy Problem
On Monday we talked about commodities, basic goods that are traded at designated exchanges, usually in the form of futures contracts. Today we're going to go a little deeper on two specific commodities, oil and natural gas.
Oil Everywhere
In the early 20th century, America faced a critical energy question. We'd gone through the industrial revolution with coal as our primary energy source, but we needed to find something cheaper, cleaner, and more efficient.
We settled on crude oil: oil that's pumped from the ground in other countries and shipped to refineries in America.
Today, the United States is the largest consumer of crude oil in the world, using about 20 million barrels per day. To put it a different way, that's under 5% of the world's population using about 22% of the world's oil supply.
And that oil does not come cheap. Since 2008, the U.S. has paid $1 trillion (yes, trillion) to Organization Petroleum Exporting Countries, the international organization that controls most of the oil in the Middle East and Africa, Over the...
More