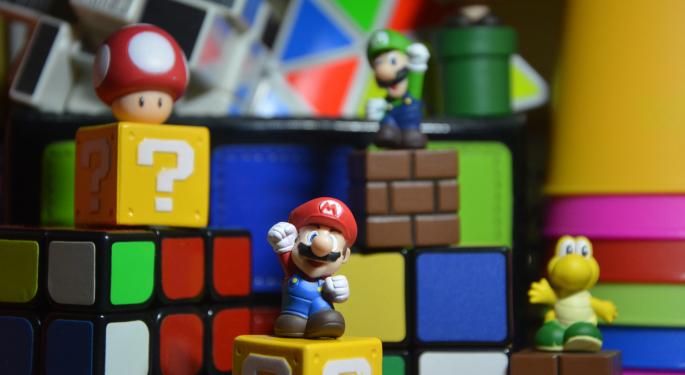 Nintendo Co., Ltd (ADR)'s NTDOY 28.79% stock has experienced an absolutely wild 2016. The stock had been in the doldrums for some time, trading nearly flat from 2011 up until mid-2016.
Enter Pokemon Go.
The viral craze that popped up virtually overnight and eventually amassed over 500 million downloads in less than two months. In early July, Nintendo traded in the mid-$17 level and jumped to a high of 37.37 by July 18, a remarkable 113 percent gain for the mid-cap stock.
Nintendo then curbed expectations after investors realized the company's stake in Pokemon Go's creator Niantic Lab sat around 10 percent. The stock sharply dropped to mid-$20 levels.
Then Apple's iPhone 7 keynote event happened.
At Wedneday's event, CEO Tim Cook announced the app store has generated over 140 billion downloads; many developers look to the Apple Inc. AAPL 0.61% Store as the go to platform to release their apps.
Cook said someone was missing , however, and brought out Nintendo's Head Chief of Design Shigeru Miyamoto to announce "Super Mario Run" for iOS, which will launch in December.
Shortly after, Apple announced that Pokemon Go would be available in the newest Apple Watch release. The first half of the speech was looking as much of an event for Nintendo than it was for Apple. The stock unexpectedly surged over 25 percent during the event.
Nintendo is trading back at Pokemon Go levels and with a re-release of its classic NES console, Nintendo fans and investors now have a lot to look forward to.
ADR shares traded recently at $36.32, up 28.8 percent on the day.
© 2016 Benzinga.com. Benzinga does not provide investment advice. All rights reserved.