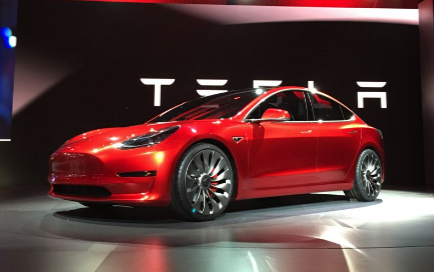 Stocks to watch for the last day of February:
Telsa (TSLA) - the stock was crushed back to the 50ema at $245 finally providing an entry point. If you think Tesla hits new highs, now is the time to buy after the $40 sell off. 
Baidu (BIDU) - the 3 day rule applies here. The stock of the search giant in China traded down another 1.3%. Baidu is now back to the mid-point range of the last year which is incredible since the company forecast a return back to YoY growth. Look for Baidu to reach 20%+ growth by Q3. The stock is a must own and is favorably valued over Alphabet (GOOG)(GOOGL) due to a better growth path in the growing Internet space in China. 
Zoe's Kitchen (ZOES) - another big time 3 day rule. The restaurant concept was crushed another 6% today. The market cap is down to a measly $360 million as the market extrapolates the current weak comp sales environment into the future. It could be a long quarter until the next earnings report so investors should be prepared to buy any further dips. 
Twitter (TWTR) - finally appears to have hit bottom just below $16 following the supposed disappointing Q4 numbers. Don't forget that engagement is up and the Snap (SNAP) IPO should point out the value of Twitter trading at a market cap of only $11.4 billion or roughly half of where Snap will trade on day one. 
Twilio (TWLO) - stock shows some stability above $32 as the 20ema and 50ema merge. Twilio isn't cheap, but the stock appears ready for at least a small rally. 
Click on the Sign in/Sign up button in the top right corner to join for free to comment on your stock moves for tomorrow.
Click on the Follow button to get the daily blog posts from Out Fox The $treet.
Disclosure: Long BIDU, TWTR, ZOES