The Rothschilds are buying gold through their investment house RIT Capital Partners and Lord Jacob Rothchild is warning about the results of "the greatest experiment in monetary policy in the history of the world".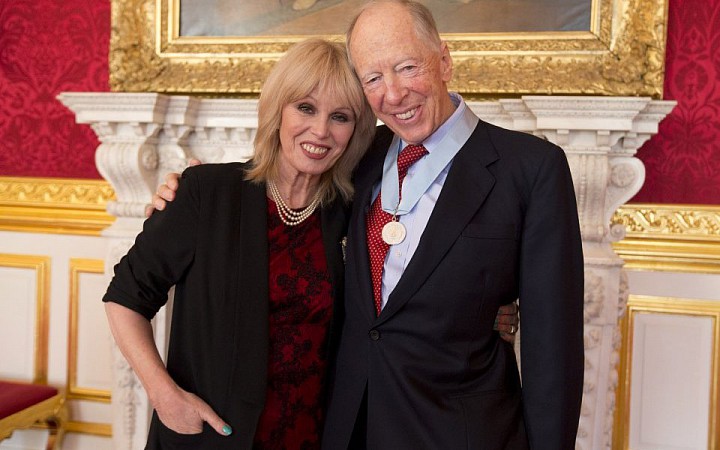 British investment banker Lord Jacob Rothschild is buying gold. Pictured with Joanna Lumley. (Source: Getty)
The Rothchild's investment house has increased its allocation to gold by 8% and aggressively sold quoted equities and sterling to navigate choppy "uncharted waters" post-Brexit. Sale of shares have been used to buy gold and other non-disclosed precious metals, which, at the end of June accounted for 8 per cent of the £2.8 billion portfolio according to the trust's half-year results, released on Tuesday.
"The six months under review have seen central bankers continuing what is surely the greatest experiment in monetary policy in the history of the world.
We are therefore in uncharted waters and it is impossible to predict the unintended consequences of very low interest rates, with some 30 per cent of global government debt at negative yields, combined with quantitative easing on a massive scale.
In times like these, preservation of capital in real terms continues to be as important an objective as any in the management of your company's assets."
Rothschild said to date quantitative easing has successfully driven stock markets higher, but he rightfully fears this will not go on forever. He adds that a number of headwinds could also derail markets - including the very uncertain geopolitical risk.
Geopolitical Risks
"Many of the risks which I underlined in my 2015 statement remain; indeed the geopolitical situation has deteriorated with the UK having voted to leave the European Union; the presidential election in the US in November is...
More