Google Trends and Bloomberg News Counts show that interest in "Grexit" is at its highest since mid-2012 - the peak of the previous European crisis before Draghi said "whatever it takes" and Juncker said everything is awesome. However, as the following chart shows, not everyone cares about Grexit (especially when there's Kim Kardashian on TV)...
Bloomberg News "Grexit" Story Count shows interest at extremes...
and Google Trends indicates the same...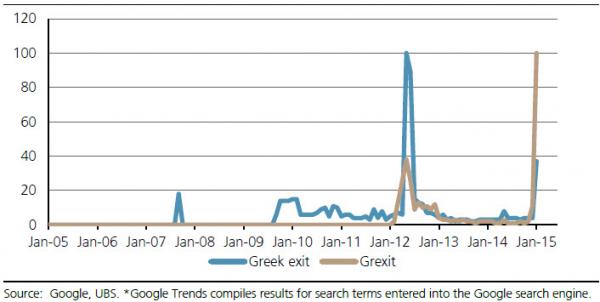 But, under the hood, there is one region that is thoroughly dis-interested...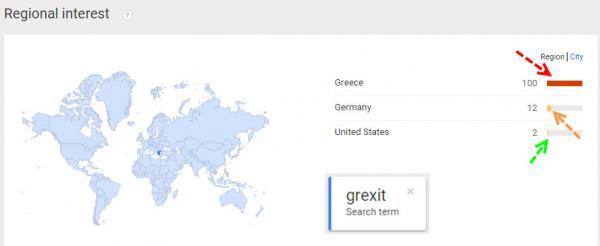 Well it was The Grammy's...
Charts: UBS, Google, Bloomberg