Today's market analogy... (hint - gets exciting at around 40 seconds)
We dumped (on China data, major CNH weakness into China close, and European data), we pumped (because markets opened in 'Murica) and we dumped again (when Europe closed and overnight high stops were tagged) on absolutely no news whatsoever...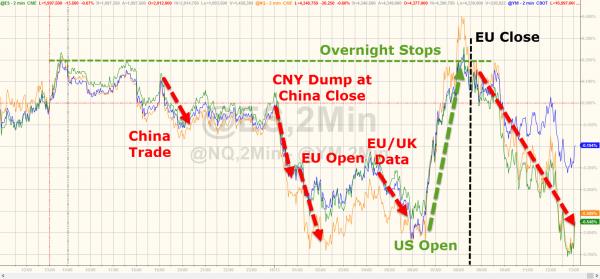 Ugly day for Trannies, dumped into the close...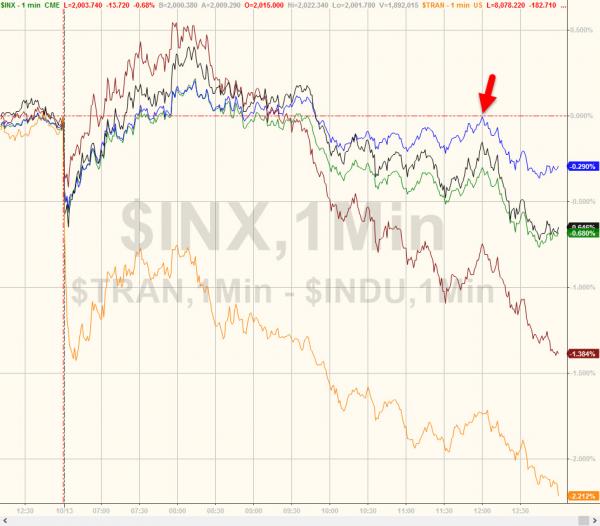 Just as we warned...WTF was going on yesterday?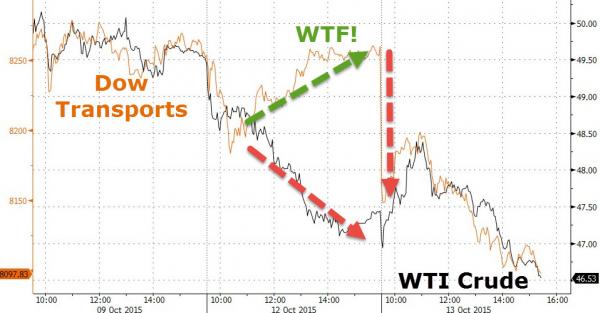 From Friday, The Dow was sustained green for as long as possible as Trannies got trounced...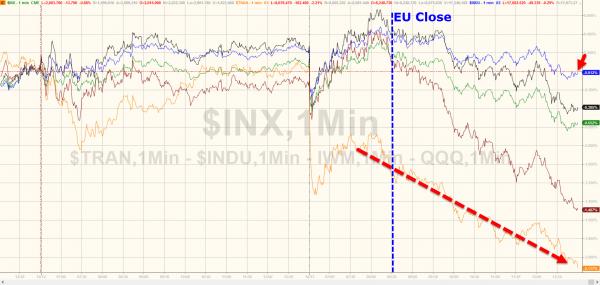 VIX's 10-day "losing" streak has come to an end...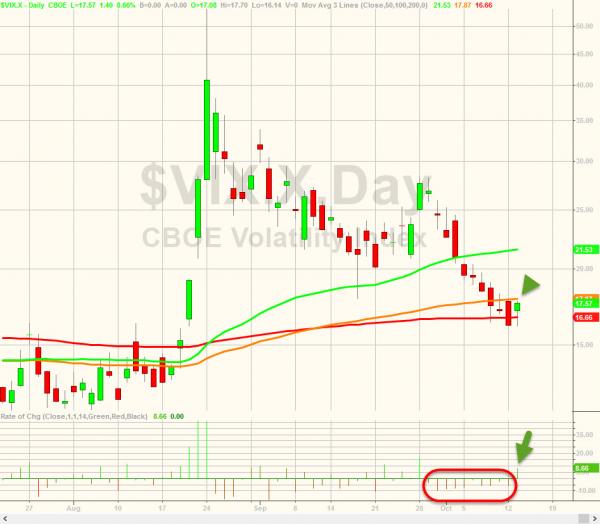 VIX is catching 'up' to stocks...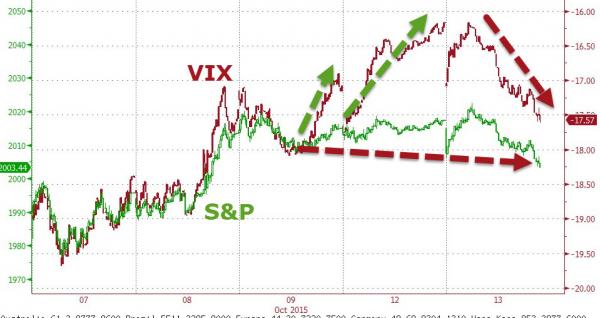 As it appears VXX found support having re-filled the Black Monday gap...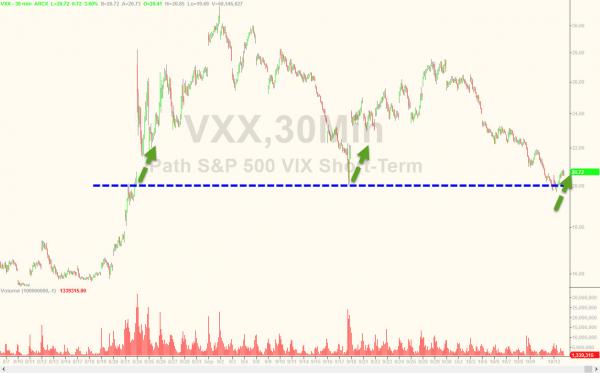 Biotechs were battered and broke a key support trendline... (prepare for the Hillary-bashing)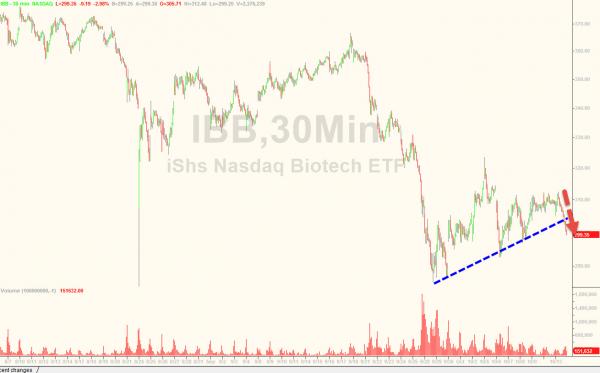 Ahead of the big banks' earnings, credit markets remain notably more concerned...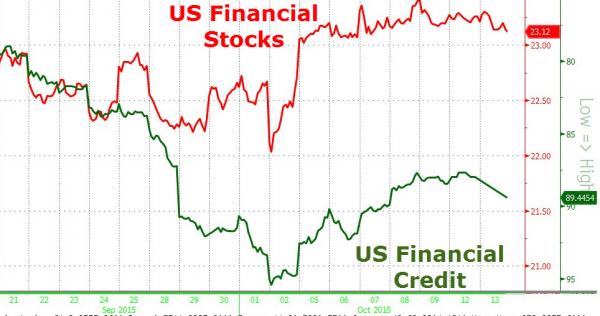 Stocks seemed to track Crude perfectly - giving up on USDJPY and bonds After Europe Closed...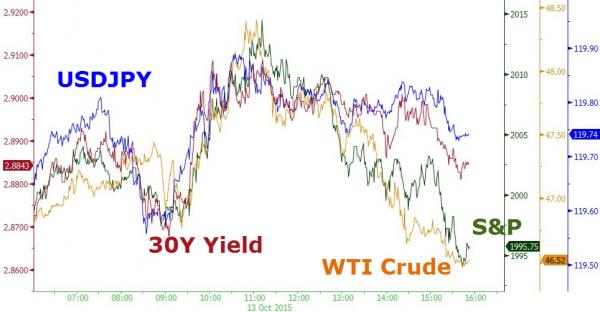 With the re-opening of the bond market, buyers returned (as it appears Dell/EMC rate locks have been completed)...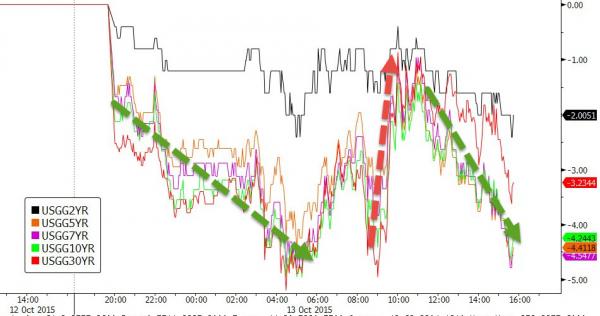 The USDollar trod water for the second day against the majors (despite major AUD weakness)...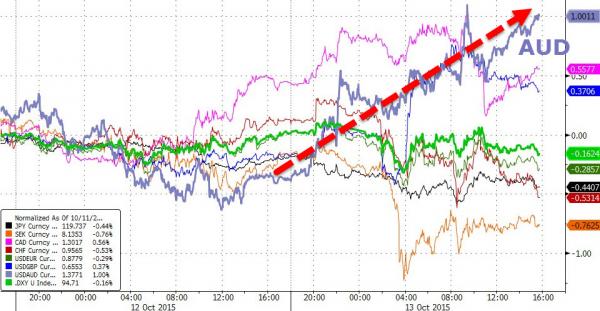 But soared 0.4% against Asian FX - its biggest gain in 7 weeks...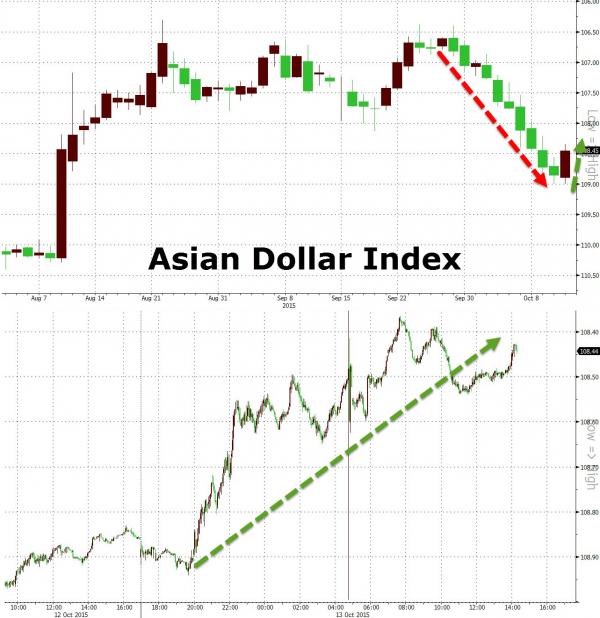 Gold and silver gained on the day, jumping at the US open after weakness overnight, while crude and copper slid...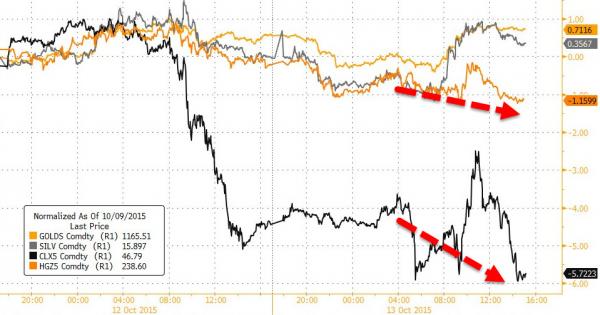 Crude dumped on China trade data then bounced at the US open on algo-idiocy, before fading back... biggest 2-day loss in 2 months...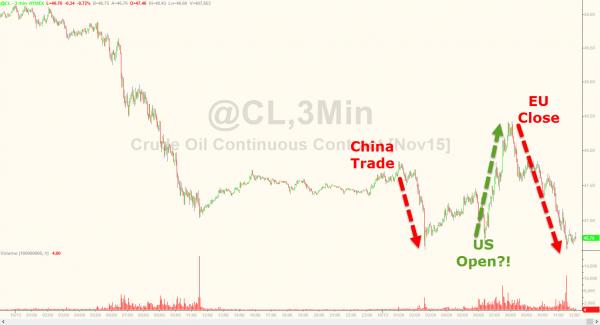 Gold & Silver dropped on China Trade then ripped after the 8amET witching hour...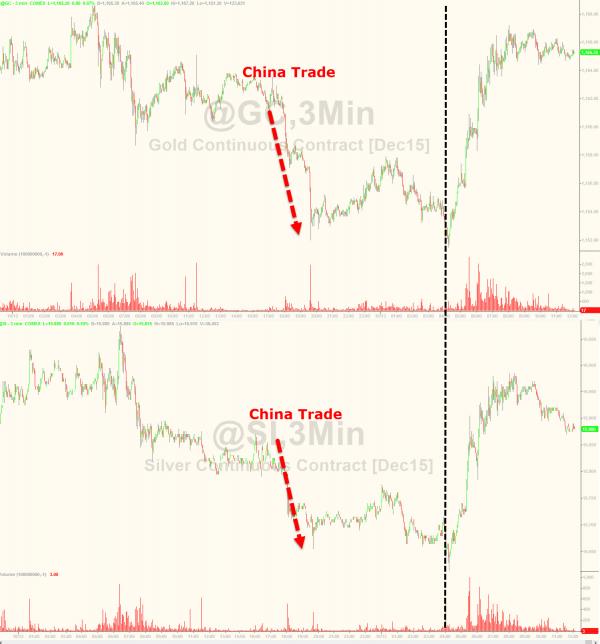 Charts: Bloomberg
Bonus Chart: Rate-hikes are disappearing over the horizon again...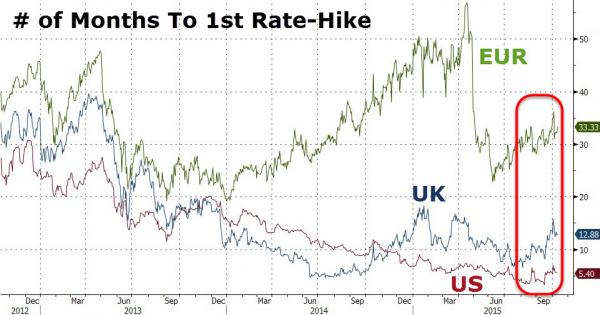 Bonus Bonus Chart: What's Next? (h/t @StockCats )