SAP SE (SAP) agreed to buy Concur Technologies Inc. (CNQR) for about $7.4 billion, the largest acquisition by the German software maker and months after Bill McDermott took over as sole chief executive officer.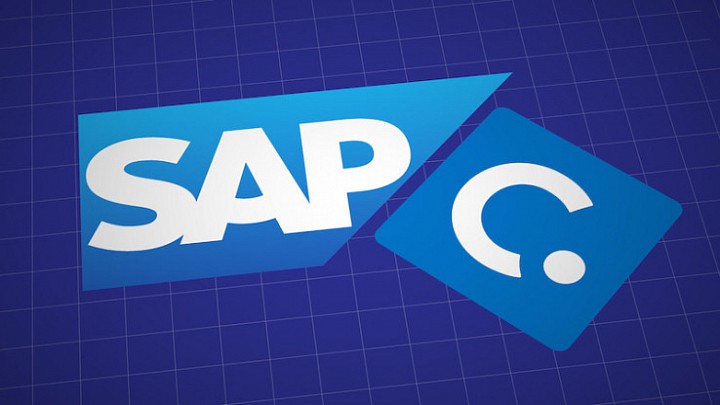 In a boost to its cloud-computing business, SAP is paying $129 a share for Concur, 28 percent more than the stock's Sept. 2 close, the day before Bloomberg reported Concur was exploring a sale with SAP. The purchase will be funded from a credit line of as much as 7 billion euros ($9 billion), SAP said yesterday
SAP fell as much as 3 percent in Frankfurt. McDermott is racing to add revenue from software delivered over the Internet as growth of traditional tools for managing businesses' finances and logistics has stalled. He'll continue to face tough rivalry from Oracle Corp., which yesterday named Mark Hurd and Safra Catz as co-CEOs as Larry Ellison becomes executive chairman. Oracle has spent more than $50 billion on acquisitions.
"SAP and Oracle appear to be getting bolder in their M&A," Brent Thill, an analyst at UBS AG, said in a note to clients. "This deal could accelerate the pace of M&A in cloud software."
Salesforce.com Inc. and Workday Inc. are other major providers of cloud computing, where companies consume software delivered as a Web service rather than stored on their computers.
The acquisition is expected to be completed by the first quarter of 2015, according to SAP's statement. The enterprise value of the deal, which includes debt, is about $8.3 billion.
Cloud Push
Before Concur, SAP has spent more than $13 billion since 2010 on acquisitions, including suppliers of Web-delivered software of human resources and purchasing. The Walldorf, Germany-based company has struggled with slowing sales growth as it has evolved to a cloud-based business-software provider. SAP acquired Ariba Inc. for $4.5 billion and SuccessFactors Inc. for $3.5 billion in deals that closed in 2012.
Both the Ariba deal and SAP's March acquisition of Fieldglass, a U.S. software supplier that specializes in managing contract workforces, give SAP applications that could work well with Concur, according to a person familiar with the matter.
Concur's software can book flights and submit or approve expenses on the Internet or mobile devices. It's used by corporations such as Google Inc., Kellogg Co., Hess Corp. and Elizabeth Arden Inc., according to the Bellevue, Washington-based company's website.
Deutsche Bank advised SAP on the acquisition.