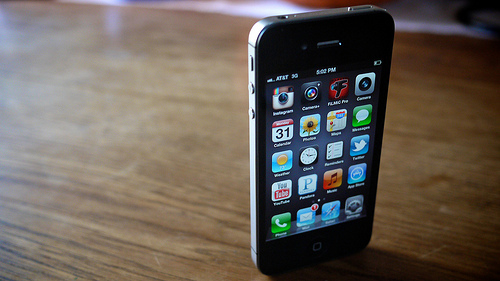 Uh-oh. Did you just delete something you didn't mean to?
We've all done it; the story isn't uncommon. You're flipping through your iPhone (NASDAQ: AAPL), causally deleting things in order to free up some space for photos or a new application and then, it happens. You delete something important.
Have no fear! Apple announced it will be rolling out a feature that lets users undo the accidental delete, restoring the information you need in no time through the iCloud.
According to CNN Money, after a user makes the accidental delete, they should first head over to iCloud.com. Next, Advanced Settings: Restore Files, Restore Contacts, and Restore Calendars and Reminders.
The user will then be prompted with a list of deleted messages, of which they can select and ultimately restore. By restoring, according to CNN Money, the messages will automatically revert back to the last time the user backed up using iCloud.
The feature also works with calendar events and reminders. However, Apple warns, if a calendar event that was cancelled is restored, it will send another invite to recipients, which is somewhat annoying.
This feature is much needed for all of the Apple users in the world. Accidentally deleting things that may be needed at a later date is very frustrating, and this simple iCloud restoration could mean the difference between having the information a users needs and losing it forever. 
For more business and financial news, click here.
*This is editorial content and expresses the opinion of the author.