Western aggressive stance against Moscow pushes Russia to cooperate with China, which poses a serious threat to the global dominance of the West, according to Mattias Westman, the founding partner at Prosperity Capital Management.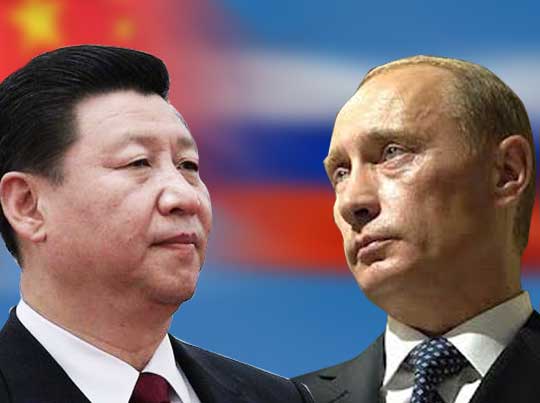 Westman noted that although there is a lot of talking in the West about Russia being a threat to the global security, the real threat to the global balance of power is China with its "rapidly rising power."
"And by taking this aggressive stance against Russia, a confrontational stance I should say, you have the effect of Russia and China cooperating further and that only strengthens this more serious threat to the global dominance of the West – of course, if that is a beneficial thing," Westman said in an interview with RT.
Westmen also noted that it is inevitable that the West is losing China as a key economic partner amid Beijing's record-breaking trillion-dollar deal with Moscow. The expert noted that "Chinese and Russian economies are very compatible and there are many benefits from trade between the countries, but I think that this try to politicize the relationships, and driving a conflict, is speeding up that process."
U.S. doesn't want to look weak against Russia
However, Westmen points out that it's not in the West's interests to see Russia and China as strategic allies, but that is exactly what the two countries are looking for in the bilateral relations.
The U.S. is unlikely to life sanctions "anytime soon" as it is politically inconvenient for them, according to Westmen. It would make the U.S. "look weak against Russia."
As for Europe, the situation is slightly different, according to the expert. "First of all, it requires...
More