<!== INSTRUMENT %% %1440% ==!>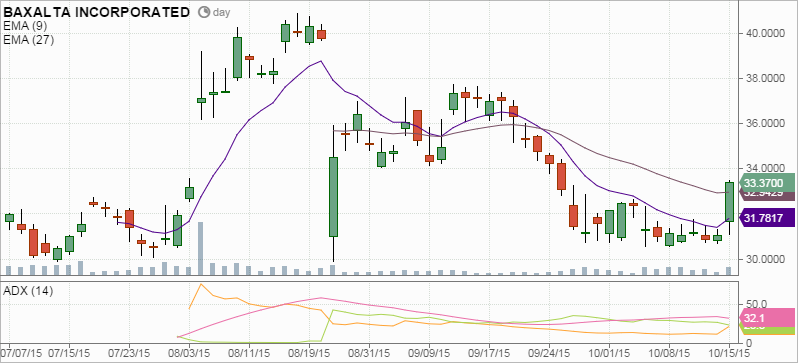 Baxalta Incorporated (NYSE: BXLT), a global biopharmaceutical leader dedicated to delivering transformative therapies to patients with orphan diseases and underserved conditions, today announced that Health Canada has approved OBIZUR [Antihemophilic Factor (Recombinant), Porcine Sequence] for the treatment of bleeding episodes in patients with acquired hemophilia A caused by autoantibodies to coagulation Factor VIII (FVIII), a very rare and life-threatening acute bleeding disorder. OBIZUR is the first recombinant porcine sequence FVIII treatment available for patients with acquired hemophilia A, specifically designed to enable physicians to monitor treatment response by measuring FVIII activity levels in addition to clinical assessments.
The approval is supported by the positive results of a global, prospective, controlled, multi-center Phase II/III open-label clinical trial that examined the efficacy of OBIZUR in the treatment of serious bleeding episodes in patients with acquired hemophilia A. All patients treated with OBIZUR, 100 percent (28/28), showed a positive response and clinical improvement at 24 hours after the initial infusion. Successful control (resolution) of the initial bleeding episode was observed in 86 percent (24/28) of all patients and in 94 percent (16/17) of those treated with OBIZUR as the first-line treatment. The development of antibodies to porcine FVIII was the only adverse reaction reported in more than five percent of patients.
OBIZUR is now approved in the United States and Canada, and is under regulatory review in the European Union, Switzerland, Australia and Colombia.
I think the drug will get approval in this countries and any price weakness should be used to buy the stock. My target price is $40.