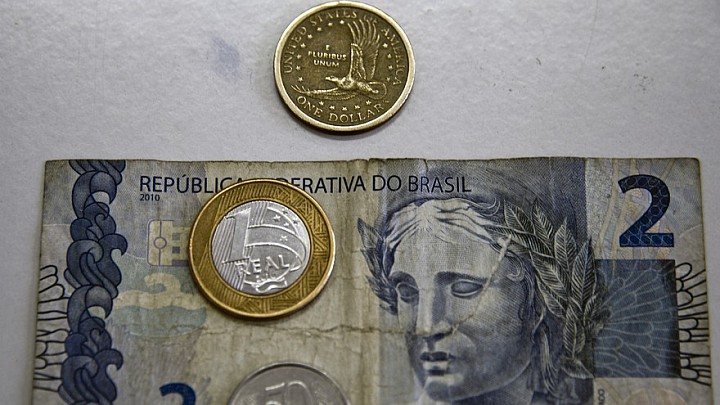 Getty Images
View of a U.S. dollar coin and Brazilian Real notes and coins.

Brazil is experiencing its worst economic downturn in 25 years. And, analysts say, it's going to get worse before it gets better.
Standard & Poor's Ratings Services suggested as much when they downgraded the country's foreign-currency sovereign debt by a notch to "BB+," leaving it in junk territory for the first time since 2008.
The move followed a downgrade by Moody's Investors Service by a month. Moody's downgraded sovereign debt to "Baa3" from "Baa2," leaving it in investment-grade territory. They also upgraded their outlook to stable from negative.
With this in mind, analysts found the timing of S&P's decision surprising. That the ratings agency moved so quickly was a reflection of the rapid deterioration in Brazil's political and economic situation over the past few weeks, said Arnaud Masset, a market analyst at Swissquote Bank SA.
"Dilma Rousseff's ruling coalition is falling apart while the Congress is undeniably sidestepping the cutting of expenses, instead using watered down measures devised by [Brazil's Finance Minister] Joachim Levy," Masset said.
http://www.marketwatch.com/story/brazils-economy-will-likely...