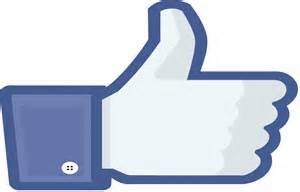 Facebook's fourth quarter earnings beat expectations, but the stock fell 1.5% after reporting its quarterly numbers. This demonstrates the tug-of-war going on right now for Facebook. On one hand, its mobile revenue and active users continue to grow at huge rates. On the other, it's falling behind in a critical demographic—U.S. teenagers—that stoke fears the social media might become the next MySpace.
Facebook's mobile monthly users hit 1.39 billion in 2014, up 47% year over year. Growth in mobile users is accelerating, since Facebook's mobile users grew 38% the year before. Karma Allen at CNBC wrote "Facebook has said it expects mobile usage growth to be the primary driver of its user growth for the foreseeable future." This makes perfect sense, since usage of personal computers is on the decline, as more and more internet activity moves to mobile devices such as smartphones and tablets.
Still, Facebook is seeing competition intensify, which is starting to erode its position among younger users. Facebook has lost more than 3 million U.S. teen users since 2011, and another 3.4 million users aged 18 to 24. While Facebook's impressive revenue and total mobile growth is impressive, there are lingering concerns that investors should be aware of.