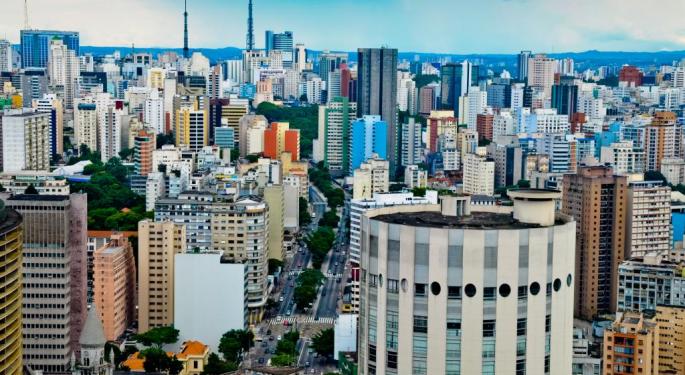 The iShares MSCI Brazil Capped ETF EWZ closed modestly lower Wednesday, finishing the day a mere $0.50 off its most recent low, which is a more than 10-year low.
Thursday could bring more glum price action for EWZ and other Brazil ETFs because Standard & Poor's downgraded Brazil's sovereign credit rating to BB+ from BBB- after the close of U.S. markets Wednesday, becoming the first of the major ratings agencies to slap a junk rating on Latin America's largest economy. S&P may not be done downgrading Brazilian debt.
"The negative outlook reflects what we believe is a greater than one-in-three likelihood of a further downgrade due to a further deterioration of Brazil's fiscal position, potential key policy reversals given the fluid political dynamics, including a further lack of cohesion within the president's cabinet," said the ratings agency in a statement.
In late July, S&P revised its outlook on Brazil's sovereign credit rating to negative from stable, a move that served as a harbinger for the downgrade to junk territory.
One Of Many Problems
S&P's decision to place a non-investment grade rating on Brazil...
More