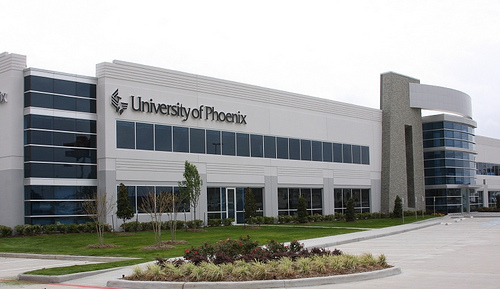 Enrollment at America's largest for-profit university was about 460,000 students five years ago. Now it's 213,000.
 The University of Phoenix's parent company, Apollo Education Group (NASDAQ:APOL), announced more losses Wednesday. Its revenues and enrollment both sank roughly 14% in its latest quarter compared to a year ago.
Apollo CEO Greg Cappelli tried to strike an optimistic tone, but investors gave the stock an "F" for falling. The stock tanked over 20% Wednesday.
Apollo CEO Greg Cappelli said : 
"While we faced challenges in the second quarter, we believe Apollo Education Group has the right long-term strategy in place," 
. 
Apollo's fast fall is another sign of the decline in for-profit education. Last July, one of Apollo's former competitors, Corinthian Colleges, shuttered its doors.
Few comments from the readers :
"That's because University of Phoenix is a scam."
"Entrance exams will cost money for the purpose of reducing the number of illiterate students who can bring in the government loan money. That will hurt profits at two ends."