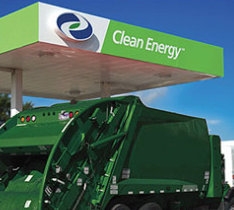 Clean Energy Fuels (CLNE) remains one of the trickiest stocks to follow. The provider of natural gas fuel for transportation uses highly adjusted financials without adjusting all of the one-time charges. 
For Q2, Clean Energy recorded what was claimed as a non-GAAP EPS of $0.03 for a big $0.17 beat. The company though doesn't exclude a $10.1 million gain from debt extinguishment and doesn't report pro-forma numbers for the VETC. The reported net income of $3.6 million quickly becomes a sizable loss excluding these adjustments.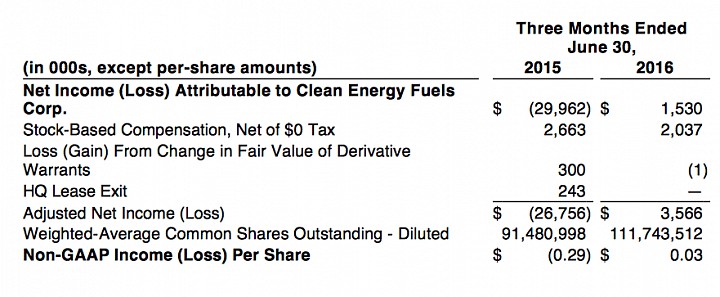 So Clean Energy can eliminate the HQ Lease Exit costs, but not the debt repurchase benefit...very interesting. Not as bad but still mildly confusing, the numbers include the $6.5 million excise tax credits for 2016 and $0 for 2015. At some point, the company needs to show the numbers based on the VTEC earned during each period for an apples to apples comparison. 
In reality, Clean Energy still can't figure out how to be profitable even with the benefit of excise credits. Avoid this stock. 
Disclosure: No position