Fellow Traders,
As promised, we have a few more updates for you. First of all, we implemented a new smart suggestions, or recommendations, technology, so right now when you type in dollar sign ($) followed by the company name, or ticker, or a few symbols either from the company name or ticker - several options will come up in the drop down list:

Another small, but interesting update that we want to show you is related to the Search engine. When you're looking for the Company, Ticker or Person - system is going to highlight the letters or words that you've just typed in the Search field: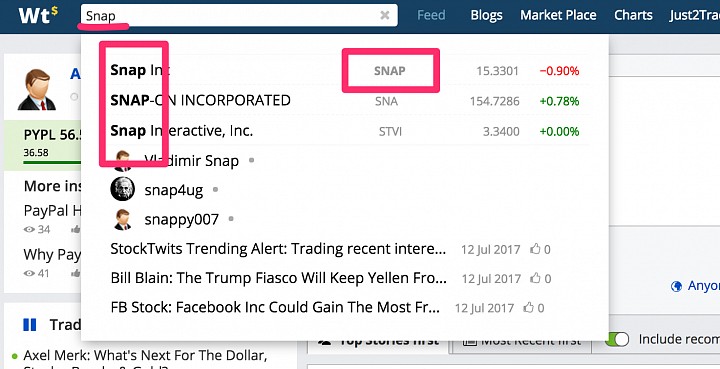 These updates will make it a bit easier to find an appropriate information and share important updates with the right tickers and companies inside.
We have more updates related to Marketplace, Charts and Feed to share with you: stay tuned and subscribe!