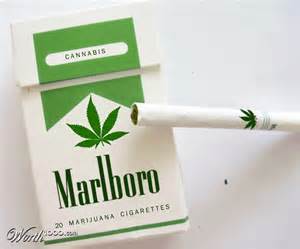 An under-appreciated investment opportunity right now is the spreading legalization of marijuana in the United States. Slowly but surely, marijuana is being legalized for recreational purposes, which is a major step forward for advocates and investors alike. Marijuana is a huge investment opportunity now that states are opening up the possibility of commercialization.
But while many investors fix their attention on penny stocks in the marijuana business, these stocks carry huge risks. These companies are very unproven concepts with highly questionable financial outlooks. Instead, investors should focus on the businesses that are already right under their noses that will benefit from future legalization.
Primarily, investors should expect Big Tobacco to step in to the marijuana business in a big way. Altria (MO) is one prime example of a company that could take a leadership position in the marijuana industry. That's because Altria is already set up perfectly. Its massive distribution and manufacturing capabilities are already perfect for marijuana cigarette production, with little switching costs. Just imagine, Altria could conceivably sell "Marlboro Greens" right next to its Marlboro Reds.