BALTIMORE, May 17, 2016 /PRNewswire/ -- Edwards Lifesciences Corporation (EW), the global leader in patient-focused innovations for structural heart disease and critical care monitoring, today announced positive clinical trial results on two of its advanced innovations in surgical heart valves for the treatment of people with aortic valve disease. Data from three studies—COMMENCE, TRANSFORM and FOUNDATION—were presented as part of the late-breaking sessions at the American Association for Thoracic Surgery's (AATS) 96th annual meeting.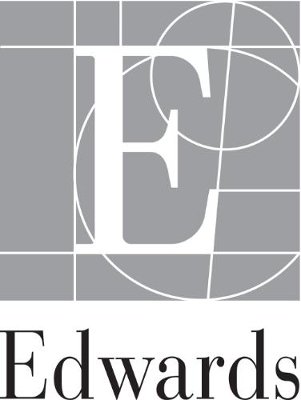 "Edwards is proud to lead the innovation of heart valve therapies to address a broad range of patient needs around the world, and these compelling new data on more than 2,000 patients provide important clinical evidence on the benefits of new surgical treatments," said Bernard Zovighian, Edwards' corporate vice president, surgical heart valve therapy. "We are committed to expanding our surgical heart valve portfolio with meaningful innovations and by continuing to work in partnership with surgeons to meet the needs of patients who suffer from a variety of heart valve diseases."
COMMENCE Trial Data
Data from 673 patients in the COMMENCE pivotal trial demonstrated early safety and effectiveness of Edwards' surgical aortic valve featuring RESILIA tissue, a novel tissue platform. Beyond delivering strong safety results, the new valve with RESILIA tissue showed no cases of structural valve deterioration, valve thrombosis or nonstructural valve dysfunction at one year.
"The early clinical results with the new valve with RESILIA tissue in this multicenter, international FDA trial are encouraging and set a high benchmark for surgical aortic valve replacement," said John D. Puskas, M.D., chair of cardiothoracic surgery at Mount Sinai Beth Israel and director of surgical coronary revascularization at Mount Sinai Health System, New York, NY. He is the national principal investigator of the COMMENCE study. "The RESILIA tissue has the potential to create a new class of surgical tissue...
More