Tonight's Action list for Tomorrow, Thursday, July 13, 2017
As Snap Inc. – SNAP – burns, Twitter (TWTR) flies. Looks like Dorsey is leading the company on the right path. SQ too.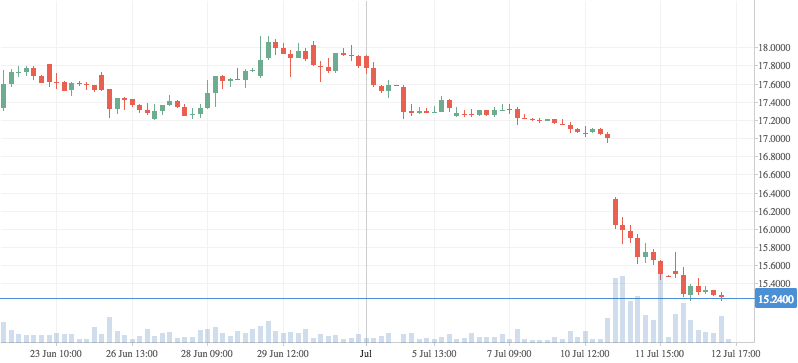 REMEMBER: Friends don't let friends buy SNAP stock.
TWTR looks better: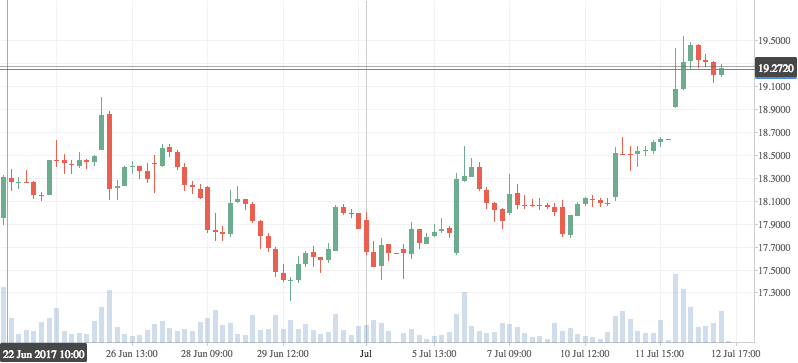 SQ even better: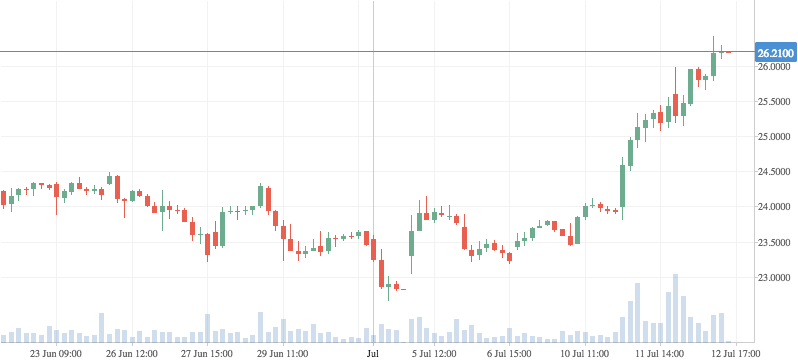 Chesapeake Energy (CHK) does not move with oil prices. It reacts on the market with lower debt and future FCF. Bottom is in at $4.50. Add.
$CHK
, CHESAPEAKE ENERGY CORP / H1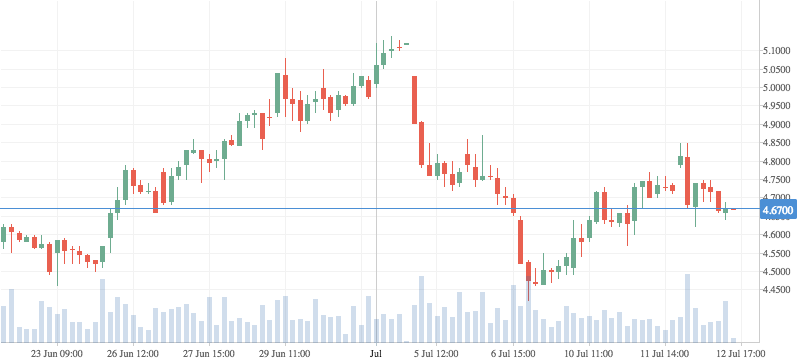 Nvidia (NVDA) is not just a pump. The stock just touched its all-time high. A third time. Three times a charm? Trade NVDA.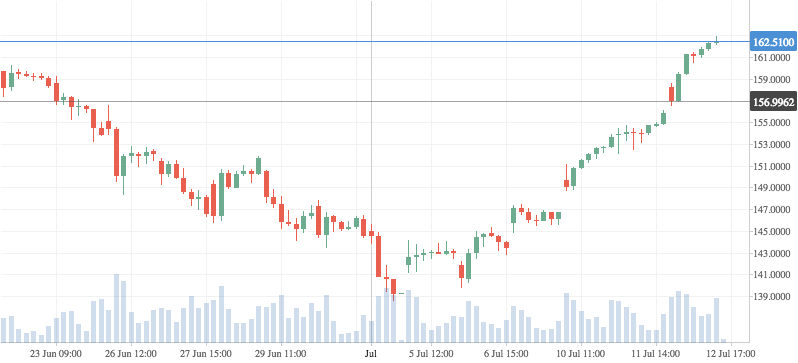 FANG is NOT dead. FB to the moon. 2B addicts and more to follow. If they quit FB, they will use WhatsApp or Instagram instead. Buy.
AAPL stock will not likely re-visit highs. Same for IBM. Until iPhone 8 is out, HomePod is…MEH.
GE bottomed at $25.99ish. Hold.
In the energy sector, buy PBR, ECA, BP. Just avoid drillers like SDRL.
Fintech is the new FANG. SQ, PYPL are up.
Your move.
Post them below. Sign in via StockTwits/FB/TWTR to post, below!