In the end of September and first half of October, the USD/CAD was in a bearish correction mode falling from a high on the year at 1.3456. After tagging 1.2850, it formed a price bottom and climbed back to about 1.3280 this week. Today, we are seeing price retreat relatively sharply.
USD/CAD 4H Chart 10/28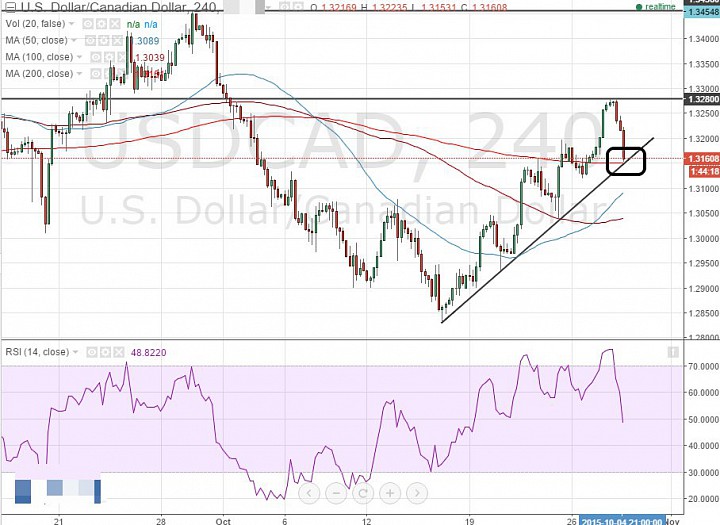 (click to enlarge)
The first level to test the current decline will be around 1.3150. This is where the 200-period simple moving average resides as well as a rising trendline seen in the 4H chart. I think whether the market will turn bearish again or not, we will see a little bounce soon back towards 1.32. Now, if price action does break below 1.3150, I would be more likely to treat the bounce with a limited and cautious bullish outlook. This is because If price is indeed going to start another bearish correction run, it might first consolidate. That means, there still might be some short-term risk of price coming back up towards 1.3280 before the market heads lower, where the reward to risk of shorting would be much better.
.