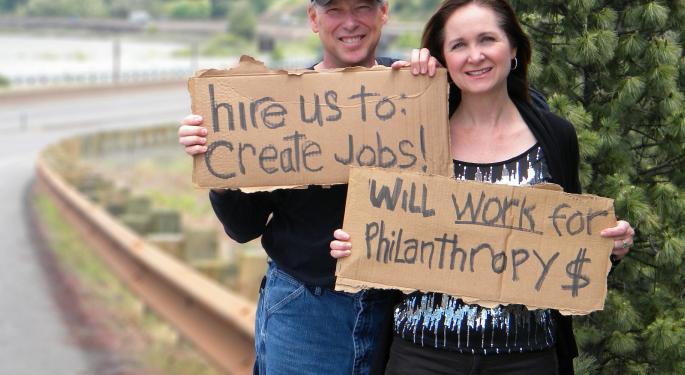 Many major Wall Street banks surprised investors during the first quarter with poor results and declining profits. A few months later, banks are now reporting results that in many cases exceed Wall Street's expectations.
According to CNBC, many Wall Street banks have already slashed their headcount to boost profitability and have reached peak efficiency. The problem banks are now facing is that they are running out of jobs to slash to maintain momentum.
CNBC pointed out that instead of slashing their headcount, banks are now lowering workers' pay.
For example, Morgan Stanley MS 2.75% said on Wednesday it already lowered its total compensation to $4 billion from $4.4 billion in the second quarter — a 9 percent decrease, which is greater than a 2 percent staff reduction it oversaw in the quarter.
Similarly, Goldman Sachs Group Inc GS 0.24% slashed its total compensation by 13 percent in the second quarter, but let go of less than 1 percent of its total workforce.
Investors are finding it more difficult to invest in the financial sector, and this is apparent in the sector's performance since entering 2016. The financial sector exchange-traded fund, the Financial Select Sector SPDR Fund XLF 0.13% is lower by around 1.09 percent since the start of 2016 compared to a 6.08 percent gain in the S&P 500 index.
Did you like this article? Could it have been improved? Please email feedback@benzinga.com with the story link to let us know!
© 2016 Benzinga.com. Benzinga does not provide investment advice. All rights reserved.