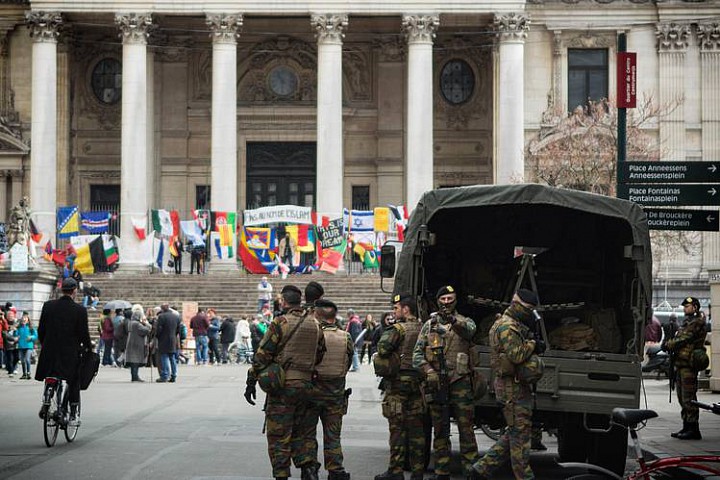 BRUSSELS—The European Commission Wednesday signaled it may exempt the costs of extra counterterrorism measures incurred by individual member countries from the bloc's budget deficit calculations.
Under the bloc's fiscal rules, European Union governments need to observe a budget deficit not higher than 3% of the country's gross domestic product or face sanctions.
Wednesday, the commission announced a raft of new measures to be proposed in the coming months to deal with the terrorist threat in Europe, including the exemption from the EU budget deficit rules.
"Protection comes with a cost, be it in terms of deployment of intelligence, law enforcement or armed forces or of reinforcement of infrastructures," the commission said.
"In light of the severity of the threat currently faced by the EU, the Commission will propose to make use of the flexibility embedded in the Stability and Growth Pact to accommodate unusual events outside government control when considering additional fiscal expenditure directly related to this threat," it added.
The EU executive said it would employ this flexibility when it assesses the members' national spending plans in May. Similar exemption have been deployed...
More