Alibaba Group Holding Ltd.'s (BABA - Get Report) annual Singles' Day event is quickly becoming the stage for one of the Chinese internet giant's most important strategic visions.
Singles' Day, Alibaba's annual online shopping bonanza celebrated on Nov. 11, raked in $10 billion in gross merchandise volume (GMV) in just over an hour, and $1 billion in GMV two minutes, according to the company (China is 13 hours ahead of Eastern Standard Time so the day has already begun there).
Each year, the company has enticed more and more shoppers via glitzy galas and promotions, along with a growing network of luxury brands. Sales figures have continued to balloon, making Singles' Day the world's largest online shopping day -- bigger than both Black Friday and Cyber Monday combined.
"Expectations are high," said Alibaba President Michael Evans in an interview with TheStreet just ahead of the kick-off to this year's event. "We think it's going to be a terrific result."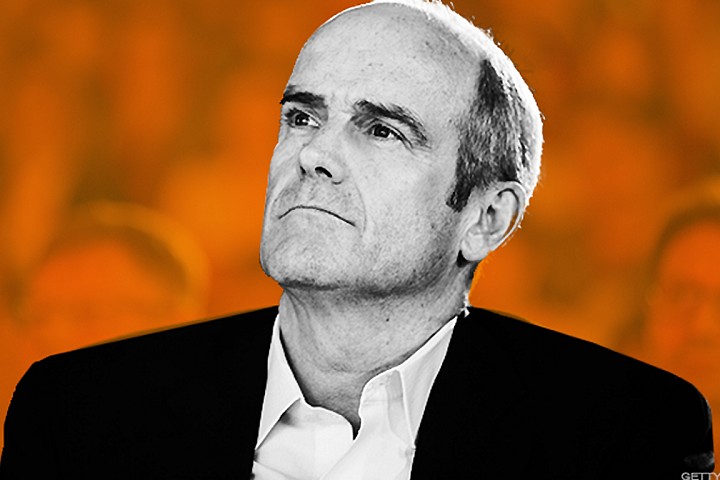 Alibaba shares were rising 0.6% to $186.22 on Friday early afternoon, close to an all-time high. Its stock has more than doubled year to date, and last week the company issued another stellar earnings report.
Singles' Day has become more than just a day for online discounts. For Alibaba, the event has now become a way to showcase its "New Retail" strategy, an idea that Alibaba co-founder Jack Ma has been promoting since last year. New Retail aims to connect online and offline businesses, bucking the belief that physical stores will be left in the dust of digital e-commerce.
According to Evans, incorporating New Retail into Singles' Day has pushed the event to even greater heights in terms of the scale of orders, logistics, transactions and payment volume.
"This day tests us and every one of the pieces of our ecosystem," said Evans, who has spearheaded much of Alibaba's international growth strategy. "We're going to get a glimpse of what the future of retail is really likely to be."
Now in its ninth year, Singles' Day is bigger, more global and more innovative than ever, Evans said. As many as 140,000 brands are showcasing deals for Singles' Day, about 60,000 of them international ones. About 7,000 U.S. brands are represented, including Gap (GPS - Get Report) , Nike (NKE - Get Report) , Macy's (M - Get Report) and Lululemon (LULU - Get Report) .
Two new features are key to how Alibaba is executing its New Retail strategy on Singles' Day. The company is opening up 100,000 "smart" pop-up stores around China, converting physical stores into hubs that recommend products and offer discounts to shoppers. Customers can also use virtual fitting rooms to try on clothes and cosmetics.
More