In October 2010, a new factory manufacturing solar panels opened in Arizona to high expectations and much media fanfare. The owner, Wuxi-based firm Suntech Power, appeared to be at the vanguard of a new wave of Chinese investment into America's budding solar manufacturing industry. At the time of the ribbon-cutting ceremony, The Arizona Republic lauded the state's good fortune in luring Suntech's $10 million investment as "a major national coup." Arizona's governor Jan Brewer told the assembled crowd, "Today, we celebrate a cornerstone in advancing Arizona's competitive position in the global solar marketplace."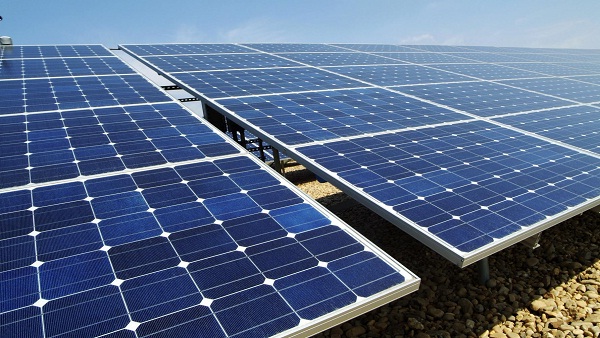 Unfortunately, the reality fell far short of early hopes. Suntech's Arizona plant closed in March 2013, with all its workers laid off. At least two other Chinese firms, Yingli Green Energy and UpSolar, had seriously examined the possibility of manufacturing solar panels in the U.S., but in the end neither opened a factory. Instead of heralding a new wave of productive Chinese investment, Suntech's misstep was the beginning and the end of the story.
A new and deeply researched analysis of the Suntech case by the Chicago-based Paulson Institute examines what went wrong. The closure of the Arizona factory, it finds, can be attributed in part to "the boom and bust of the global solar industry, from which Suntech simply could not extricate itself." Suntech launched its first 10-megawatt photovoltaic (PV) cell production line in China in 2002 – less than a decade later, it had become "the world's largest supplier of PV modules." But the solar bubble was soon to burst: In February Suntech filed for bankruptcy protection in the U.S.
The company's dramatic decline was due in part to steeply falling prices for solar panels in the wake of the 2008 global financial crisis. Suntech's problems were exacerbated by "trade conflict in solar" between Beijing and Washington. In October 2012, the U.S. imposed antidumping and countervailing duties on Chinese imports. As the report summarizes, "This is a Chinese sector whose major players—and the government, for that matter—have had significant ambitions to establish a global brand and footprint. [But Suntech] become caught up in the ebb and flow of US-China trade tensions and market dynamics."
Another broader lesson from the case study: Quite often stories about Chinese forays into American business attract a lot of hype, but it's important to follow events and see how such experiments end.