The EURGBP has established a nice little sideways range after the volatile action seen on Thursday in which the Euro got absolutely crushed amid a better GDP print from the UK and speculation that the ECB may lower rates in its meeting this week.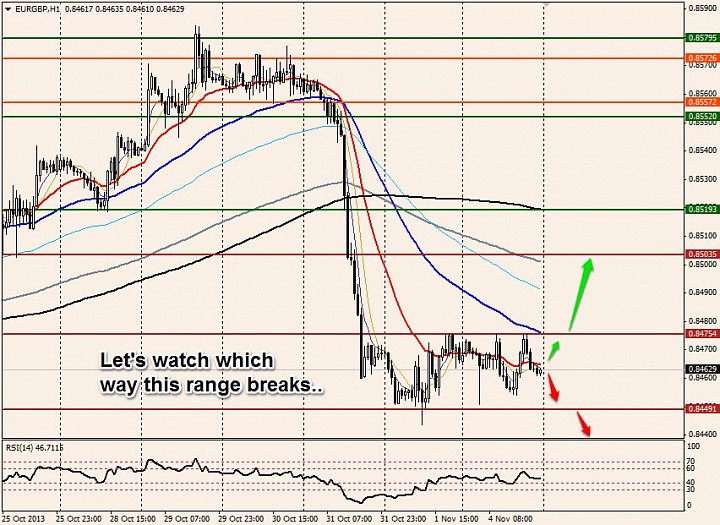 If the UK continues to post better data (like it did in the construction sector in Monday's European session) while we get a dovish ECB decision or statement (a rate cut or hints of one, or hints of another LTRO) then the pair may extends its slide following this consolidation back to an important pivot from mid-month near 0.8425, then the whole number of 0.84, and finally the levels we had seen at the start of October (the lows then were around 0.8340).

If however the opposite comes about - the ECB keeps status quo and UK has weaker data - then we would look for a move back above 0.8475 to start a rally and a continuation of the action we had throughout October. I would then look for upside targets of 0.85, followed by 0.8550 and 0.8580 (which were the support and resistance levels of our topping action last week.

Here's a 4-hour longer term view of the pair with those potential target levels: