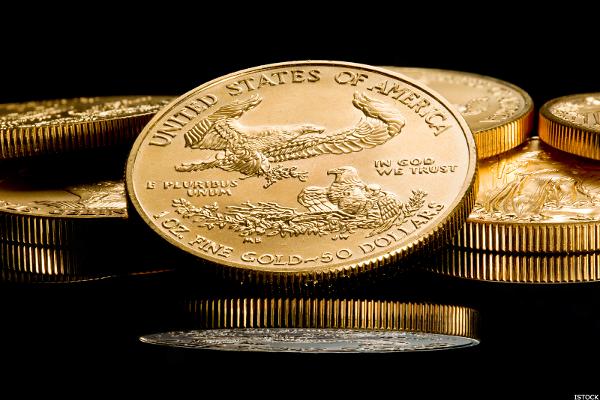 NEW YORK (TheStreet) -- Shares of Yamana Gold (AUY) were lower in midday trading on Tuesday even though gold prices were trading in the green.
For December delivery, gold was gaining 0.44% to $1,353.30 per ounce on the COMEX this afternoon.
The price of the precious metal was advancing today as the Federal Reserve seems to be conflicted about whether or not it will raise interest rates, the Wall Street Journal reports.
Gold is non-interest paying and can have difficulty competing with yield-bearing assets when interest...
More