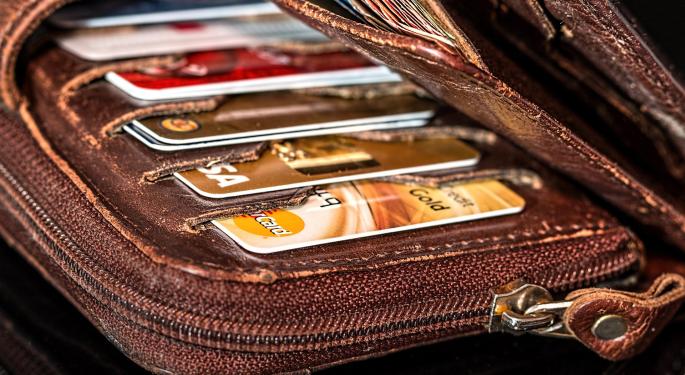 In an event that could add fuel to the ongoing debate over balancing security and convenience with the new chip-enabled cards, Wal-Mart Stores, Inc. WMT 3.16% has sued Visa Inc V 1.58% over transactions related to chip-enabled debit cards.
Wal-Mart alleged that the payment network is not allowing the retail giant to use the PIN-based verification and is forcing to use signature-based verification when customers use chip-enabled debit card.
A Wall Street Journal report said the lawsuit was filed in New York state court Tuesday.
Wal-Mart feels that the PIN-based verification system is more secure than the signature-based verification proposed by Visa.
In a scenario of recent high-profile cyberattacks, including Wal-Mart rival Target Corporation TGT 4.96%, banks are favoring chip-enabled cards as it generates a unique code at the time of transaction, making it less susceptible to fraud.
"The cards, which are inserted at a payment terminal instead of swiped, are causing confusion among customers who must still swipe them at stores that haven't adopted the new technology. Some merchants and customers also have complained that transactions take longer to process using the chip cards," the report said.
In addition, the lawsuit is also centered on money as WSJ report pointed out that Wal-Mart pays Visa about $0.05 more per signature transaction than it does for the so-called PIN transactions.
Shares of Wal-Mart fell 3.56 percent to $65.86 and Visa dropped 1.19 percent to $78.12.
© 2016 Benzinga.com. Benzinga does not provide investment advice. All rights reserved.