Risk appetite is back this week, or at least so far, and the USD/JPY is rallying along as well. (Conventionally, the USD/JPY is correlated to US equities and even global risk appetite. The 4h chart shows the USD/JPY break above a falling trendline this week.

USD/JPY 4H Chart 9/9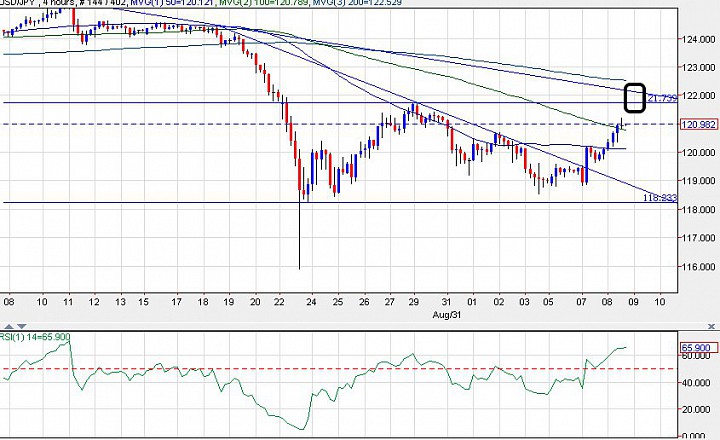 (click to enlarge)

The breakout brought about a short-term bullish outlook, but if price continues to push towards 122, USD/JPY will meet a medium-term consolidation resistance. 

The 121.74-122 area will be reinforced by a previous resistance pivot, a falling trendline and the 122 psychological level. If we also see a bearish divergence between price and the 4H RSI, we should consider a sell around 122. The bearish target would be conservatively towards 120, while a more aggressive one would be towards 118.50. 

On the other hand, a clear break above 122 puts the bearish outlook on the shelf.