Apple May Be On The Cusp For A 15-30% Relative Underperformance by Eric Bush, Gavekal Capital
Calling a top in Apple Inc. (NASDAQ:AAPL)'s stock has been a fools errand for most of the past 15 years. Major pull backs in Apple's stock just haven't been very common. Apple experienced about a 55% decline in 2008-2009 and another approximate 45% decline in 2012-2013. Other than that, as the chart below shows, its been a pretty smooth (and impressive) ride consistently higher.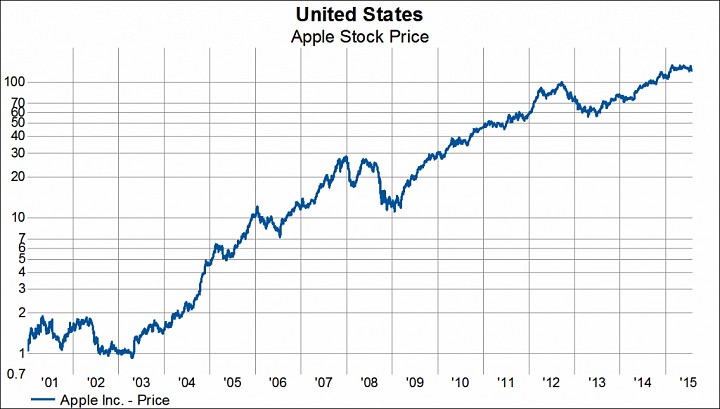 However, for the first time in well over a year Apple has lost steam relative to the MSCI World All-Country Index. In ourpoint...
More