InvestorPlace - Stock Market News, Stock Advice & Trading Tips
The trend towards so-called "cord-cutting" continues to pick up steam. And that spells trouble for media stocks.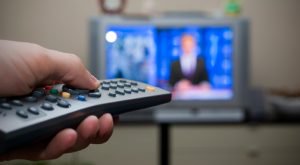 Source:
A report from analyst firm Moffett Nathanson argued that the first quarter of 2017 was the worst ever in terms of pay cable subscriber losses. Those subscribers are increasingly defecting to streaming services from companies such as Netflix, Inc. (NASDAQ: NFLX ) and Amazon.com, Inc. (NASDAQ: AMZN ).
And those defections have had a noticeable impact on media stocks. No less a titan than Walt Disney Co (NYSE: DIS ) has seen its stock struggle due to weakening results at its ESPN unit . AMC Networks Inc (NASDAQ: AMCX ) has the biggest hit on cable in The Walking Dead - one of the most profitable shows ever. Yet its stock is down 35% from mid-2015 peaks.
It's a tough time for the media business, with viewership fragmenting and platform operators like Netflix, Amazon and even Hulu creating their own content. But there are stocks to buy in the space, even with those risks. Here are three media stocks to buy even in the new cord-cutting world.
Media Stocks to Buy: CBS Corporation (CBS)
(NYSE: CBS ) isn't immune to the cord-cutting threat. But it has defenses and a reasonable valuation.
The flagship CBS network remains the most-watched in America and it has been for nine straight years . The company's Cable Networks, led by pay-TV network Showtime, drove one-third of operating income in 2016, per the CBS 10-K.
And it owned local affiliates - the Local Media segment - saw revenue increase 12% and...
More