Investors, regulators and employees hailed John Cryan and Tidjane Thiam as leaders who could turn around Europe's two biggest investment banks. Less than a year into their jobs, the joy is gone.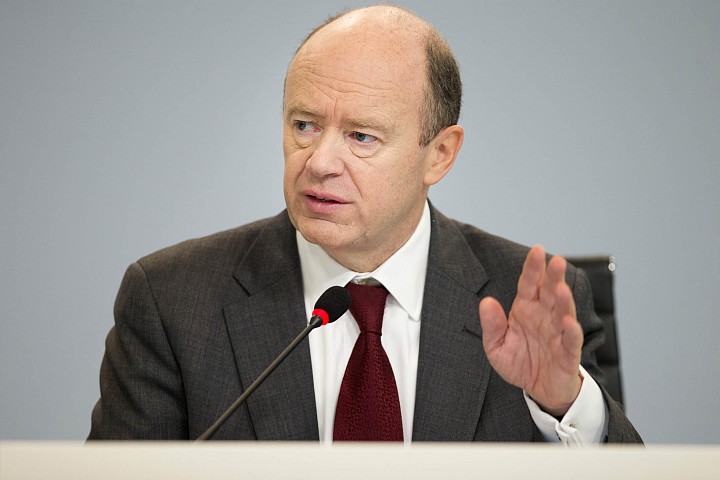 The chief executive officers of Deutsche Bank AG and Credit Suisse Group AG are squeezed between investors pushing them to boost profitability and employees demoralized by job cuts, lower pay and their bosses' blunt criticism. Shares for both banks are down more than 30 percent this year, touching their lowest prices in decades.
The two men took over with mandates to tackle costly debt-trading businesses, outdated technology and weak controls that helped cause the mounting legal bills eating into their capital. Since then, a market slowdown has led some investors to question whether the plans go far enough, while others warn that cutting expenses too deeply will plunge the firms further into crisis by squelching the motivation of key earners.
"In the revenue environment we've got today, the need to go further on costs is almost inevitable," said Barrington Pitt Miller, an analyst with Janus Capital Group, one of Deutsche Bank's 50-biggest shareholders. "But let's face it, we're not very far into these plans, and we need to see the banks do what they said they would."
Declining Morale
Morale at Deutsche Bank was already on the decline when Cryan, 55, replaced co-CEO Anshu Jain in July. An internal survey found employee commitment had fallen in June from a year earlier. Both he and Thiam, 53, who joined Credit Suisse in June, have alienated investment bankers and traders with job cuts, lower bonuses and criticism of excessive pay, according to current and former executives at the two companies who asked not to be identified discussing internal matters.
Deutsche Bank faces a potential brain drain, especially among young high performers who are applying for jobs at banks they previously wouldn't have considered, according to one executive. The company's plan to rebalance compensation by cutting bonuses while raising salaries for some employees is also discouraging some senior staff, the person said. Several veteran bankers have started leaving the office early because they no longer have the same incentive to work harder, according to the person.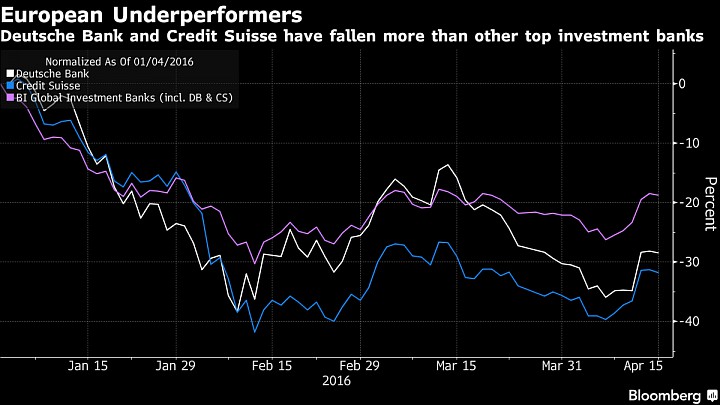 Michael Golden, a spokesman for Deutsche Bank, said the company isn't having any trouble retaining or attracting employees.
"Voluntary attrition rates in our investment-banking businesses are markedly better than or in line with those of recent years, which speaks to the commitment and loyalty of our employees," Golden said.
Thiam's Mission
At Credit Suisse, some top bankers and traders have already left, and others are grumbling that Thiam, a former CEO of British insurer Prudential Plc, doesn't understand their businesses or care enough about them. Even those traders whose jobs aren't at risk say the mood in the global markets division is depressed.
Surrounded by consultants and focused on figuring out the bank's long-term goals, the one-time McKinsey & Co. partner didn't seem as concerned with trading risk as his predecessor, Brady Dougan, according to a former executive familiar with the situation. At meetings with senior managers in the months before he laid out his October strategy, Thiam rarely probed them about their holdings as Dougan did, the person said.
Frustration turned to...
More