Thanks, we presume, to a resurgent stock market (because almost every macro and micro fundamental data item has been a disaster), UMich Consumer Sentiment rose from 89.0 to 92.1, bouncing after 3 straight months lower. Both current situation and futures expectations rose (the former to near cycle highs). Good news right? Be careful what you wish for however, as The Fed's Bill Dudley previously noted this consumer confidence data is a must-watch for The Fed in its rate-hike decision-making.
Despite the gains in overall sentiment, inflation expectations (short and long-term) dropped
So UMich bounces notably as Gallup hits multi-year lows?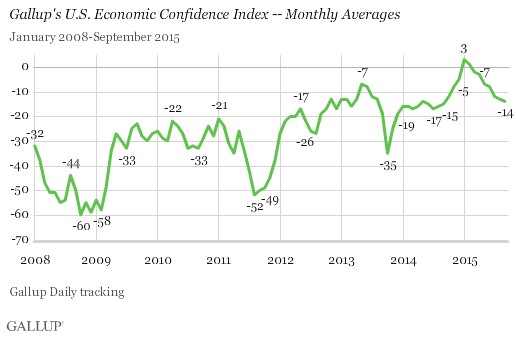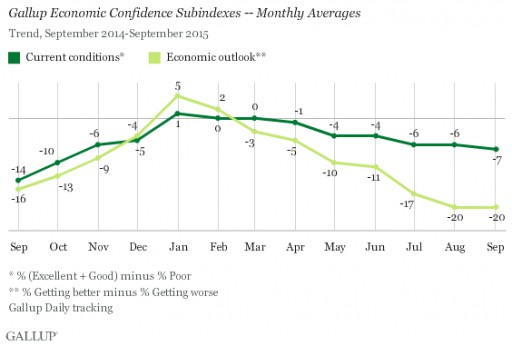 Someone is lying!
Charts: Bloomberg