JPMorgan beat both on sales and earnings, as analysts were too conservative on trading revenues.
The management team revised its outlook, so I have modeled my FY'16 estimates around those assumptions.
After modeling FY'16, I believe there's >19% upside to the stock.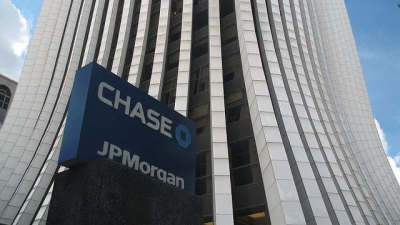 JP Morgan Chase (NYSE:JPM) performed above street expectations due to its strong consumer banking franchise, which was offset by weakness in trading and 16% increase in non-performing loans. Approximately 90% of non-performing loans were due to energy, minerals and transportation. The bank believes that it will continue to extend credit to some of its non-performing commercial clients, but efficiency gains in operations and sustained growth in consumer and community banking is offsetting the weakness in its fee-based business.
In-line with earlier report, JPMorgan executed on some mega deals, so investment banking did better than some of the direr predictions. However, momentum in JPMorgan earnings doesn't reflect on all other bank franchises, so I'm skeptical of stock price momentum in other names with the exception of Bank of America (NYSE:BAC)).
Despite these considerations, expectations were fairly low going into earnings as analysts on the sell side were anticipating JPMorgan's consumer banking business to struggle in an environment of narrowing net interest margins. However, the net interest margin expanded by 7 basis points. This was driven by a 12 basis point improvement in yields offset by a 2 basis point increase in borrowing cost.
JPM's consumer banking franchise is the strongest out of the group as the credit quality of its client pool reduced the risk weighing of its assets thus driving the common tier 1 equity ratio higher. So, the balance sheet looks even healthier following the quarter.
The continuing losses on the energy front isn't eating too significantly into loan loss reserves, which may indicate a surprise in net charge-offs a couple quarters down the road. This is commodity price dependent. With crude oil moving higher it's creating room for some upstream operators to remain more financially solvent. There was some back and forth commentary between Jamie Dimon (CEO) and Marianne Lake (CFO), which made it difficult to determine the severity of losses, but...
More