It's been a little over a week since I last looked at the USD/JPY, and if you have been following my posts you know I have been a bull on this pair since around the breach of the 99.00 level in mid-November.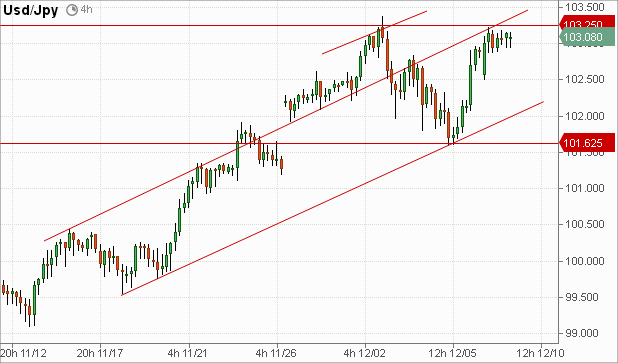 We are coming to an important resistance level in the USD/JPY,  both in the shorter term and in the longer term.
In the short term, we look at last week's high near 103.35 as a key test. We had a decent pullback to start last week, and we found support both at a horizontal pivot and from an upward sloping trendline.
If the USD/JPY breaches this short term level, the pair will then run up against the highs from early 2013 near 103.70.
The latest NFP report supports the idea of Fed tapering its bond purchases as early as January, and that is a driving force behind this pair.
While much of this tapering speculation angle may already have been priced in during the November rally, the key will be to see if US yields continue to rise, which can help the pair to push the envelope here and break through this critical resistance.
We would have to look at the monthly chart for clues then as to where to next: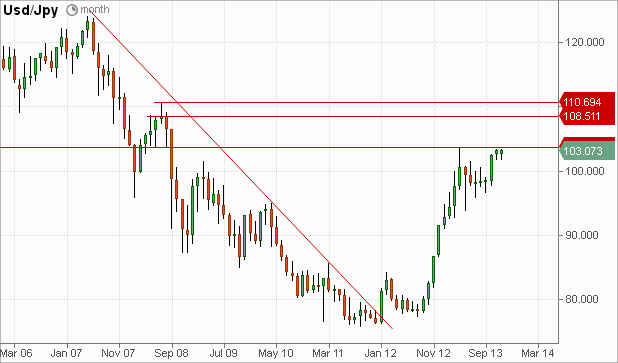 The levels I can see to the topside (in the medium term) are 108.50 and 110.70.

After consolidating in a wedge/triangle for 5 months, we may be on the cusp of another strong move similar to late 2012.