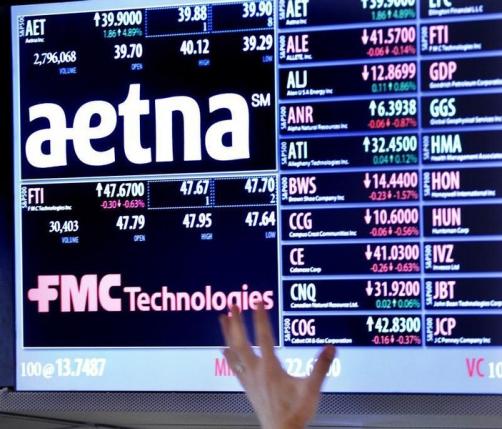 The potential bust-up of two mega deals among America's largest health insurance companies may have an unintended result - more mergers.
The U.S. Department of Justice on Thursday sued to block Aetna Inc's (AET.N) $37 billion purchase of Humana Inc (HUM.N) and Anthem Inc's (ANTM.N) proposed $54 billion buyout of Cigna Corp (CI.N), arguing that they would cut competition and boost rates for patients.
If no settlement is reached for one or both deals, the fallback strategy for the four insurers to ensure future growth would likely be a familiar one: Another buying spree, this time of smaller insurers less likely to raise the ire of regulators.
"Unless the market changes drastically, I don't see another major deal going through," said Norman Armstrong, a partner at King and Spalding LLP who focuses on antitrust. "But with smaller deals there's more potential to get something done."
The most obvious targets are midsized, national players in government healthcare plans such as Centene Corp (CNC.N), Molina Healthcare Inc (MOH.N), or WellCare Health Plans Inc (WCG.N), according to analysts and investors.
Although acquiring these companies would not produce the big boost to earnings...
More