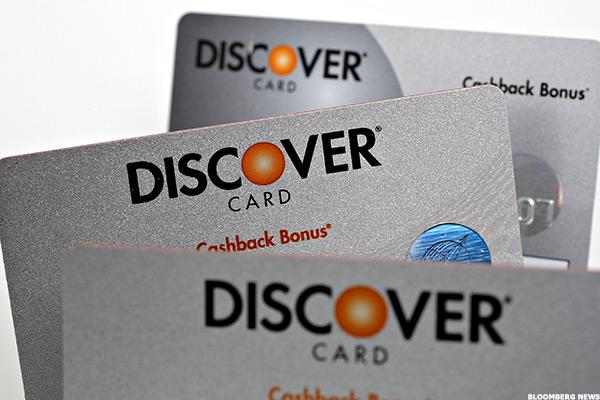 NEW YORK (TheStreet) -- Discover Financial Services' (DFS) stock rating was cut to "equal weight" from "overweight" at Barclays on Wednesday morning.
The firm has a $63 price target on shares of the Riverwoods, IL-based banking and payment services company.
The downgrade comes after the firm lowered its rating on the U.S. consumer finance sector to "neutral" from "positive."
"The bigger concern for investors in our space, given the cyclical and credit sensitive nature of our stocks, is that a recession and turn in...
More