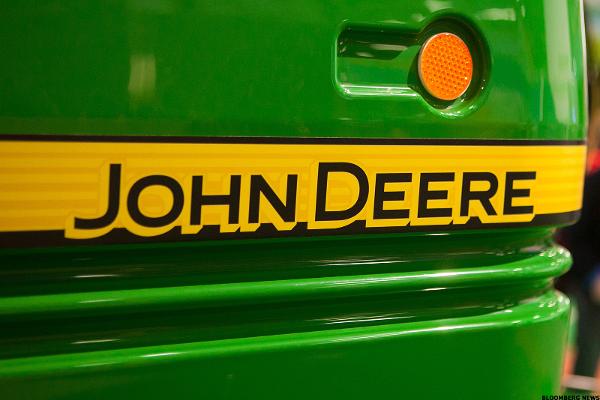 Deere (DE) posted third-quarter earnings per share that exceeded expectations and raised its 2016 earnings projections as it seeks to boost efficiency and cut costs.
The Moline, Ill.-based agricultural equipment manufacturer said that earnings in the third quarter came to $1.55 a share, exceeding Wall Street projections of 94 cents. It earned $1.53 a share in the same period last year.
Third-quarter net sales and revenue fell 11% to $6.7 billion, undershooting forecasts of $6.1 billion.
"John Deere's performance in the third quarter...
More