Okay, so you might look at the 1H chart and say it is bearish. And I agree. In the medium term, since the 2014 high of 1.3966 set on 3/12, the EUR/USD has been sliding in a bearish channel, in a choppy manner.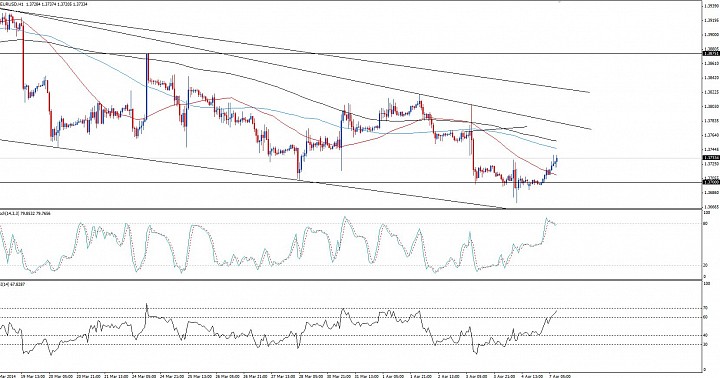 (EUR/USD 1h chart 4/7)
However, consider Friday's non-directional reaction to the US NFP release. After some time, it lost volatility, as if both bulls and bears gave up. 
As we get into a new week, and heading into the 4/7 US session, the EUR/USD broke above this Friday range, providing a signal for a bullish correction.
With the 1H oscillators nearing overbought conditions, we might get a throwback later in the US session. If price then can hold above 1.37, we might be looking for a short-term bullish correction ahead of Wednesday's FOMC meeting.