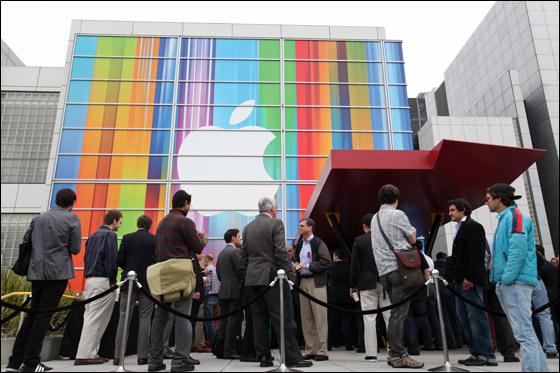 Record-setting iPhone sales helped Apple ring up sterling results on Monday, crushing analysts' estimates.
The company said its fiscal fourth-quarter revenue jumped 12% to $42.1 billion from the same quarter a year ago.
Profits were $8.5 billion (or $1.42 per share), compared with $7.5 billion ($1.18) last year.
Analysts polled by Thomson Reuters expected earnings of $1.30 per share, up 10% from last year's fiscal fourth quarter. They forecast sales of $39.85 billion, a 6% gain from a year ago.
The results sent Apple shares up 1% in after-hours trading Monday, $100.89. Apple announced its quarterly results after markets closed.
Source: http://www.usatoday.com/