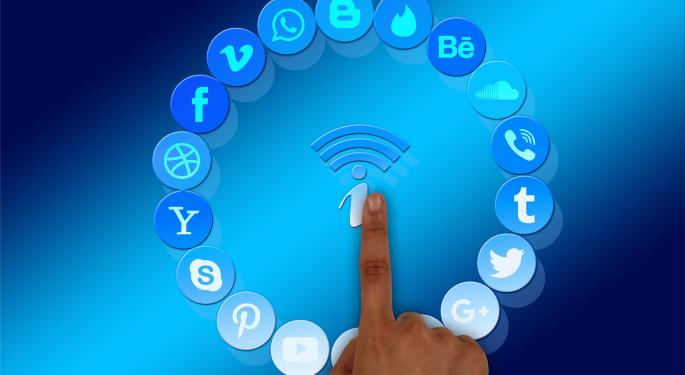 Following Microsoft Corporation MSFT 1.18%'s massive $26 billion buyout of LinkedIn Corp LNKD 0.02%, shareholders of Yahoo! Inc. YHOO 0.18% and Twitter Inc TWTR 2.2% seemed convinced buyout deals for each company were imminent. So far, they have both gotten nothing but more speculation.
SunTrust analyst Bob Peck lost his patience with the two stocks earlier this week and downgraded both to Neutral. Why? In all likelihood, it's because of the same reasons both companies weren't acquired a long time ago. Both companies have struggled to define a clear vision for the future and both companies are suffering from stagnant growth.
M&A chatter has certainly heated up last month, but so far, neither company has closed a deal. Here's a timeline of buyout-related headlines for the two companies since the beginning of June.
Timeline
June 3: NY Post reported Twitter and Yahoo discussed a potential merger but are now no longer interested in a deal.
June 9: CNBC reported Yahoo received multiple bids at or above $5 billion and Verizon's more than $3.5 billion bid was among the lower bids. CNBC reported bidding will conclude by mid-July.
June 10: Bloomberg reported AT&T and Dan Gilbert each offered $5 billion for Yahoo.
June 13: Reuters reported Verizon, AT&T and Dan Gilbert are entering the final round of Yahoo bidding.
June 20: Tech Crunch mentioned Google as a potential Twitter buyer.
Did you like this article? Could it have been improved? Please email feedback@benzinga.com to let us know!
Disclosure: The author holds no position in the stocks mentioned.
Date
Firm
Action
From
To
Jul 2016
Pivotal Research
Downgrades
Buy
Hold
Jun 2016
Citigroup
Maintains
Buy
Apr 2016
Goldman Sachs
Maintains
Neutral
© 2016 Benzinga.com. Benzinga does not provide investment advice. All rights reserved.