With its stock up more than 165% since this time last year, clearly the market has faith that the Sprint Corp (NYSE: S ) effort is for real. And, there's a fair amount of evidence to that end. The company's revenue for the last calendar quarter of last year was up 5%, and it was the second straight quarter of top line growth for the beleaguered company. That was a much needed glimmer of hope for Sprint stock, largely driven by some amazingly generous offers designed to attract some defectors from rivals AT&T Inc. (NYSE: T ) and Verizon Communications Inc. (NYSE: VZ ).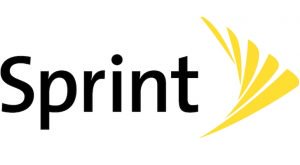 Source: Sprint
Problem: Sprint can't sell cheap wireless service at a loss indefinitely. At some point, owners of Sprint stock need to see the company is capable of turning a profit without making deals that cost more than they collect in revenue.
Unfortunately, Wednesday morning's fiscal Q4 report won't go a long way in determining just how marketable the company's wireless service is when it's priced to let the company at least have a shot at turning a profit. On the other hand, Wednesday morning's report could go a long way in illustrating just how desperate the cash-hungry company is to needing to do a deal just to survive.
Sprint Earnings Preview
For the quarter ending in March, S is expected to lose four cents per share on $7.93 billion worth of revenue. That bottom line would be drastic improvement on the loss of 14 cents per share of Sprint stock booked for the same quarter a year earlier, though the top line would be a tad less than the year-ago figure of $8.07 billion.
Just for the record though, the company's track record on the earnings front of late has been hit and...
More