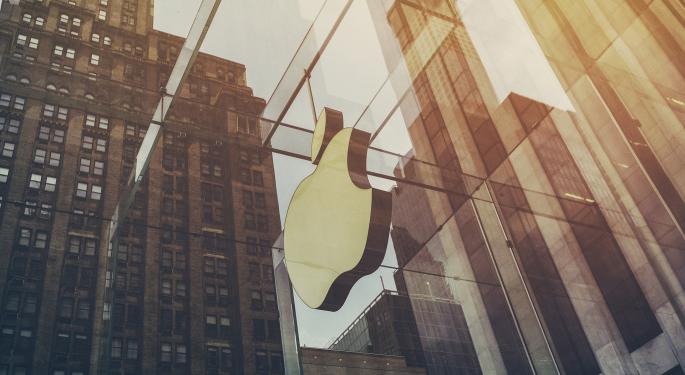 Apple Inc. AAPL is seeing a "very strong" start in its iPhone 7 pre-orders.
Global Equities' Trip Chowdhry pointed out that T-Mobile US Inc's TMUS CEO John Legere gave a nine minute Periscope discussion which in itself serves as "the first indication" that iPhone 7 pre-orders are off to a "very strong" start. Specifically, the iPhone 7 launch is expected to be four times bigger for T-Mobile compared to the iPhone 6 launch.
In fact, T-Mobile said the iPhone 7 and iPhone 7 Plus have set the biggest pre-order in the company's history.
Chowdhry suggested that T-Mobile's third quarter business is expected to be "very strong" because of the iPhone 7.
Related Link: Apple Looks To Capitalize On Samsung's Bad Press While Some Are Already Focusing On iPhone 8
Taking that logic one step further, the analyst stated that strength in T-Mobile's iPhone 7 pre-orders "can be extrapolated to all the carriers worldwide."
Chowdhry expanded that the iPhone 7's "fused experience" is the "one and only reason" that iPhone 7 sales will prove to be "massively successful" and will have a "massive upgrade cycle."
Specifically, iPhone 6, 5s, 5 and prior iPhone users are likely to upgrade and many users will switch from Android devices or from feature phones to the new iPhone. In addition, sales in new geographies, including India and Nigeria, will also prove to be succesful.
Chowdhry previously discussed how senior citizens are now upgraded their devices to iPhone and expects this trend to continue with the iPhone 7.
© 2016 Benzinga.com. Benzinga does not provide investment advice. All rights reserved.