Is Yum! Brands, Inc. (NYSE:YUM)! Brands a Harbinger Group Inc (NYSE:HRG) for a difficult third quarter earnings reporting season? Analysts are forecasting the first decline for the S&P 500 since the third quarter of 2009, and for a moment, it looked like they might be wrong. But as is always the case with earnings, the tides can change quickly, and Pepsi's strong earnings report on Tuesday morning was followed by an extremely disappointing report Tuesday evening from Yum.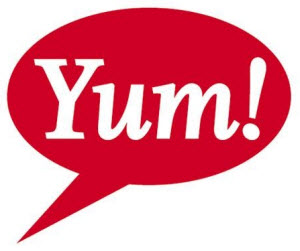 This morning management answered to investors and analysts for that week report on the company's earnings call. Meanwhile shares of Yum plummeted, falling as much as 18.51% to $67.34 per share in early trading.
Dire warnings about China
China's economy has cast doubt on whether U.S.-based companies can continue to perform there, and Apple Inc. (NASDAQ:AAPL) has thus far managed to dodge the worst of the trouble. However, Yum! Brands took a big hit from China and warned that the future for its business in the country looks like a quagmire. If you're feeling déjà vu from Yum's July earnings report, you're not alone.
Yum's adjusted earnings were $1 per share, coming up short of the consensus estimate of $1.06 per share. But Wall Street was more worried about China than about that wide earnings miss. Same store sales in the China Division only edged upward 2% even though the fast food chain operator had a very easy comparison as last year's third quarter marked a 14% decline in sales and 2013's third quarter saw a 25% decline in same store sales.
Yum Brands management cuts guidance
Breaking down Yum's China results, the company said KFC comparable sales increased 3% compared to last year's 14% decline, and KFC Pizza Hut fell 1% compared to last year's 11% decline. Bank of America Merrill Lynch analyst Joseph Buckley had been expecting an increase in the double...
More