CVS Health (NYSE:CVS) reported second-quarter earnings that beat estimates, but its revenue missed and it offered weak guidance for the current quarter, pushing its shares price down early Tuesday.
Earnings per share minus one-time items rose 8% to $1.22 on a 7.4% increase in Q2 revenue to $37.17 billion. It was the fifth quarter in a row that it's beaten profit estimates.
Wall Street projected $1.20 EPS on $37.18 billion revenue. Revenue growth over the last three quarters decelerated from 13% to 11% to 7.4%.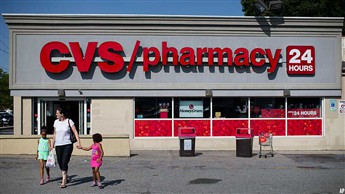 CVS shares were down 3.3% in Tuesday morning trading on the stock market today.
Its...
More