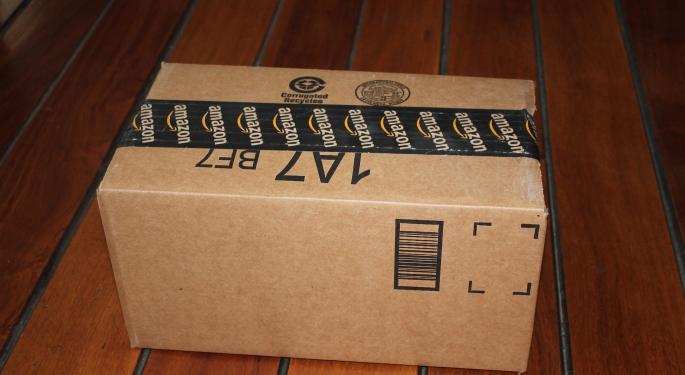 Investors and traders assuming Amazon.com, Inc. AMZN 0.48%'s Prime Day selling event would be a success were right in thinking so.
Shares of Amazon were trading higher by 0.50 percent at $751.96 shortly after Wednesday's opening bell and within striking distance of its all-time high of $757.34.
Amazon announced on Wednesday that the second annual Prime Day was its biggest day ever, and clients placed 60 percent more orders this year compared to last year's event. In fact, Amazon Vice President of Prime Greg Greeley said that the selling event was "the best deal in the history of shopping."
Here are some of the selling highlights:
2.5x more Amazon Fire TV devices were sold compared to last year.
More than 2 million toys and 1 million pairs of shoes were bought.
More than 90,000 TVs were sold.
Kindle e-read sales totaled in the hundreds of thousands.
More than 1 million new customers used the Amazon app for the first time ever.
Amazon Echo had its best selling day ever in the United States.
Prime Day was also a success for small businesses and sellers on Amazon as orders nearly tripled year-over-year.
Did you like this article? Could it have been improved? Please email feedback@benzinga.com to let us know!
© 2016 Benzinga.com. Benzinga does not provide investment advice. All rights reserved.