Amazon.com, Inc (NASDAQ:AMZN) struck another partnership which sent the shares of rivals like Home Depot tumbling down.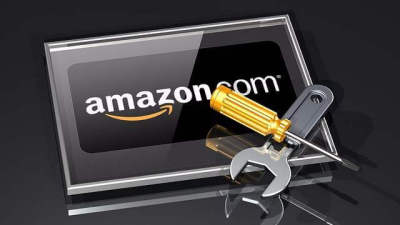 It has been a busy month for eCommerce giant Amazon.com Inc (NASDAQ:AMZN). The company just concluded its third Prime Day event which saw record breaking sales. Close on the heels of its Prime Day sales success, Amazon announced the launch of "Spark", a social network feature which encourages users to share photos and videos, just like popular social media platforms Instagram and Pinterest. Amazon has also invited publishers including paid influencers and bloggers to post on Spark. Their posts are identified with a sponsored hashtag. The company has also struck several partnerships which have left the shares of its rivals in the retailbadly bruised.
Amazon.com Inc strikes a new partnership.
Yesterday, the Seattle based giant struck another major partnership. According to an announcement by Sears (NASDAQ:SHLD), the company will start selling its Kenmore appliances on Amazon. The deal will give Kenmore brands greater visibility and boost its sales, at the same time it will loosen Sears grip on the historic product line. As expected, the shares of Sear's rallied, as much as 20% intraday before closing the day at $10.6, up 10% from Wednesday. And as has been the case earlier, the shares of rival companies which have been chipping away market share of Kenmore appliances tumbled. Shares of Home Depot was down over 4%, Best Buy tumbled 3.93% and Lowes stock tumbled over 5.5%. Earlier, Amazon had announced a similar partnership with one of the biggest...
More